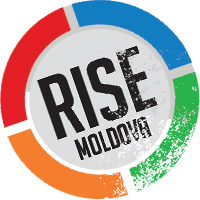 Administrator: Iurie Stratan
Date of Founding: 11.12.1995
Country: Republic of Moldova
Address: 65 Stefan cel Mare bv. (Chisinau mun.)
The Technology Design Institute "Ipteh" is a joint-stock company that had been founded by the government and privatized in 1999. Ownership over "Ipteh" was shared between Kapital Invest Company SA (49.6%), a Romania-based business controlled by former prime minister Vladimir Filat, his brother-in-law Ion Rusu, and a Gibraltar offshore called Worldway Ltd. The state sold "Ipteh" for 4.9 million lei back in the 1990s.

During the communist rule the authorities made several attempts to nationalize the company and succeeded in June 2008, following an approval by of a law court decision by the Supreme Court of Justice. The government tried then to sell the company four months later - but now buyers queued up.

In November 2009 the European Court of Human Rights found that the government's takeover of "Ipteh" was illegal and ordered the Moldovan state to give the company back to the previous owners.

Ipteh leases offices and industrial/commercial space. It currently owns and manages one of the largest office buildings in the center of the Moldovan capital. The building covers around 8,400 square meters and is worth some 80 million lei, according to official cadastral estimates.

In 2015 Chisinau prosecutors seized the building to cover Mr. Filat's huge fines for corruption and abuse of office, following a lengthy show trial.

Official statistics say that in 2018 Ipteh earned more than 30.9 million lei from office rent proceeds, making 8.5 million lei in profit for that year.

Kapital Invest Company SA
Share capital: 100%
62.691.890,00 MDL
Share capital: 100%
5.911.126,00 MDL
Share capital: 100%
1.597.159,00 MDL
Share capital: 100%
15.195.773,00 MDL
Share capital: 100%
1.175.504,00 MDL
Share capital: 100%
571.624,00 MDL
Copyright © 2019 Rise Moldova
Comunitate de jurnaliști, programatori și activiști.