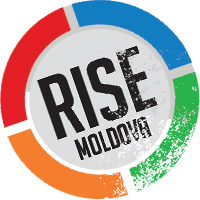 Date of Founding: 16.02.2017
Country: Republic of Moldova
Address: 1 Roguleni str. (Chisinau)
It is a consultancy and audit firm founded by a former governor of the National Bank of Moldova, Dorin Drăguţanu. DD Consulting SRL has won audit contracts from companies such as Moldovatransgaz and Asito. In April 2017 Mr. Drăguţanu ceded a 51%-share in his company to Dan Popov, who thus became a business partner and took over the management.

The remaining share in DD Consulting SRL however was put under sequester following a December 2019 decision of the Anticorruption Prosecution Office to add the name of Dorin Drăguţanu to a list of bankers suspected of money laundering at large scale as part of an organized criminal group.

Copyright © 2019 Rise Moldova
Comunitate de jurnaliști, programatori și activiști.