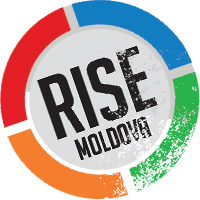 Profile updated: 19.02.2020
Mihail Cotorobai
ombudsman
Date of Birth: 25.03.1951
Place of Birth: Puhoi village, Ialoveni district
Citizenship: Republic of Moldova
Mihai Cotorobai is a law graduate from both the Zhdanov State University in St. Petersburg and the Lomonosov State University in Moscow. Upon return to Moldova he got hired at the State Uniersity (USM) in Chisinau.

Mr. Cotorobai had served as a member of the first freely elected parliament of Moldova and acted there as the head of the commission for local self-administration and economy. In 1996 he was appointed as a judge in the Constitutional Court and worked there until September 2002. The same year he obtained a license to embark on a lawyer's career.

Mr. Cotorobai also continued his lecturing activity at USM and acted as an arbiter at the Arbitration and Mediation Chamber of the Uniagroprotect union of farming associations.

In April 2015, the Parliament voted him as the Ombudsman, for a seven-year term.
Free International University of Moldova
Academy of Public Administration
Uniagroprotect Union of Farming Associations
arbiter at Arbitration and Mediation Chamber
Value: 238.804,00 MDL
Area: 46,8 mp
Ownership: 100%
Owner: spouse
Value: 205.116,00 MDL
Area: 97,3 mp
Ownership: 100%
Value: 51.697,00 MDL
Area: 0,0596 ha
Ownership: 100%
Value: 914.746,00 MDL
Area: 139 mp
Ownership: 100%
Total: 1.056,74 EUR
140.199,85 MDL
Alexandru Slusari
politician
Otilia Dragutanu
businesswoman
Copyright © 2019 Rise Moldova
Comunitate de jurnaliști, programatori și activiști.