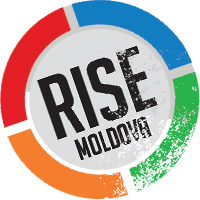 Profile updated: 16.11.2020
Date of Birth: 29.10.1955
Place of Birth: Malcoci village, Ialoveni district
Citizenship: Republic of Moldova
A philologist by training, Tudor Deliu began his career in the early 1980s of the last century, as a teacher of Romanian language and literature. He had worked as such until 1990 when he was elected mayor in the village of Razeni in Ialoveni District. After four years as an elected official, Mr. Deliu returned to his pedagogical career, but at another institution: he served as a lecturer and associate professor at the Academy of Public Administration in the Moldovan capital.

In 2010 he was elected a Member of Parliament on the list of the Moldovan Liberal Democratic Party (PLDM) and renewed his mandate alongside PLDM in the November 2014 elections.

In 2018, he took over the chairmanship in PLDM from Viorel Cibotaru, a former minister of defense. At that time, PLDM was suffering from reputational damage over the detention of its first leader Vladimir Filat in 2015. He was convicted and jailed in a demonstrative trial for abuse of power and corruption, prompting a massive fleeing from the party. Mr. Deliu chaired PLDM until August 2020, when Vladimir Filat - who was meanwhile released on parole - regained control of the party.

Also in August, Tudor Deliu was designated the Liberal Democrats' candidate in the 1 November 2020 presidential elections. In the first round, he received only 1.37% of the votes.

Academy of Public Administration
lecturer, associate professor
School in Razeni and Danceni village
Moldovan Liberal Democratic Party
Moldovan Liberal Democratic Party
Value: 38.410,00 MDL
Area: 31,16 m.p.
Ownership: 100%
Owner: spouse
Value: N/A
Area: 21 m.p.
Ownership: in use
Value: 328.816,00 MDL
Area: 63,5 m.p.
Ownership: 100%
Owner: spouse
Value: 5.000,00 EUR
Owner: spouse
Vladimir Plahotniuc
politician
Copyright © 2019 Rise Moldova
Comunitate de jurnaliști, programatori și activiști.