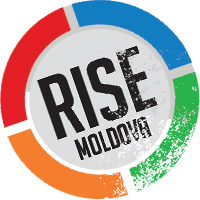 Profile updated: 24.12.19
Citizenship: Republic of Moldova
Dorin Munteanu's career as an investigative judge began ten years ago, at the Basarabeasca Court of Law. In 2015, the High Council of Magistrates (CSM) decided to give him a post at the Central Court in Chisinau.

In January 2017, CSM suspended Mr. Munteanu at a request from then Prosecutor-General Eduard Harunjen, facing criminal charges for issuing an illegal ruling. Mr. Munteanu contested his suspension from office but the Supreme Court of Justice offered its backing to CSM.

In November 2019 Dorin Munteanu was acquitted and rehabilitated over what was cited as "the lack of criminal deeds" and he sought to reinstate his position, at the Ciocana Court in the capital. Thus, on 10 December 2019 CSM called off the suspension but denied him the transfer to the Ciocana Court; instead Mr. Munteanu returned to his former job.

Mr. Munteanu is mentioned in the RISE Moldova investigation about the illegal tapping of opposition figures as one of the judges who had authorized the interceptions of opponents to the former regime of PDM's ex-leader Vladimir Plahotniuc. It is also judge Munteanu who ordered the release of an Ukrainian national suspected of child trafficking from a Moldovan prison and his confinement in home custody. The case is described in a RISE Moldova investigation.


Center District Court, Chisinau
Basarabeasca Court of Law
Academy of Economic Studies of Moldova
head of Marketing Section
Agency for the support of legal education and law bodies
Institute of Socio-Human Studies
ÎCS RED Centru SA, Soroca
Value: 281.030,00 MDL
Area: 50,8 mp
Ownership: 100%
Value: 54.705,00 EUR
Area: 146,2 mp
Ownership: 100%
Value: 13.500,00 EUR
Area: 135 mp
Ownership: 100%
Value: 605,62 MDL
Area: 49,6 mp
Ownership: 1/3
Vlad Batrincea
politician
Vladimir Plahotniuc
politician
Otilia Dragutanu
businesswoman
Copyright © 2019 Rise Moldova
Comunitate de jurnaliști, programatori și activiști.