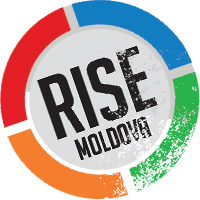 Profile updated: 23.12.19
Date of Birth: 29.01.1976
Citizenship: Republic of Moldova
Sergiu Bularu's career kicked off at the Ministry of Home Affairs and continued in prosecution offices for ten years. He headed the accusation side of the Prosecutor-General's Office at the Chisinau Court of Appeal.

In 2006, Mr. Bularu received from the state an apartment at a compensated cost in the Ciocana District of the capital. The judge mentioned in his property declaration that the 118-square-meter apartment costs 625,000 lei. His wife Svetlana Bularu registered a firm, Vladarinis SRL, in the same apartment, which the judge did not include in his property declaration.

In 2009, Sergiu Bularu earned a lawyer's license and in March 2011 he was hired as an adviser to the staff of the Democratic Party (PDM) parliament faction's leader. In April 2011 PDM proposed him as its representative at the Central Election Commission, giving him consulting rights.

Mr. Bularu became a judge in 2014 by a decree issued by then President Nicolae Timofti. He worked at the Chisinau Court for 18 months before getting promoted to the post of investigating judge at the same institution.

investigating judge, judge
Center District Court, Chisinau
judge, investigating judge
adviser to Democratic Party faction's leader
General Prosecutor's Office
prosecutor, head of the Accusation Service of the Prosecutor-General's Office at the Chisinau Court of Appeal
Total: 6.000,00 EUR
356.690,63 MDL
Total: 11.300,00 EUR
233.700,38 MDL
Total: 11.500,00 EUR
219.838,18 MDL
Total: 18.000,00 EUR
170.996,15 MDL
Total: 7.500,00 EUR
164.585,68 MDL
Total: 8.500,00 EUR
343.709,95 MDL
Value: 6.140,82 MDL
Area: 54 mp
Ownership: 100%
Value: 625.000,00 MDL
Area: 118,2 mp
Ownership: 100%
Value: 369,00 MDL
Area: 0,06 ha
Ownership: 100%
Otilia Dragutanu
businesswoman
Copyright © 2019 Rise Moldova
Comunitate de jurnaliști, programatori și activiști.