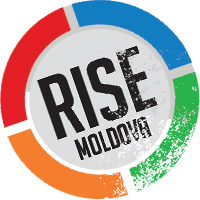 Profile updated: 30.03.2020
Date of Birth: 26.02.1974
Place of Birth: Comrat, Comrat district
Citizenship: Republica of Moldova
Irina Vlah kicked off her career as a law specialist at the Tax Inspectorate of the Gagauzian Autonomy and seven years later she grew to the post of head of the Legal Department of the Gagauzian Executive Committee, the regional government.

During the period 2005-2014 Mrs. Vlah was five times elected to the Parliament of Moldova and between 2010 and 2015 she was part of the ruling body of the Moldovan Communists Party.

Mrs. Vlah first time ran for the post of Gagauzian governor in 2010. Then she accrued almost 31% of the vote but didn't make into the second round, losing the race to Nicolai Dudoglo and the future winner, Mihail Formuzal.

In 2014, Irina Vlah was part of a group that proposed a non-binding referendum in Gagauzia for Moldova's entry in the Russia-led customs union, which also included Belarus and Kazakhstan. More than 98% of Gagauzian voters said yes for a eastwards leaning of the region. The central authorities of Moldova outlawed the referendum and prosecutors launched an investigation into this political adventure.

In January 2015 - ahead of the new election of the Gagauzian governor - Irina Vlah announced her departure from the Communists Party. Two months later she won the post in the first round, thanks to the political backing of the Socialists Party.

Mrs. Vlah successfully won re-election as the head of Gagauzia four years later, again in the first round.

Executive Committee of UTA Gagauzia
Executive Committee of UTA Gagauzia
Tax Inspectorate of UTA Gagauzia
head of the Comrat Territorial Organization, member of the Political Executive Committee
Value: 121.025,00 MDL
Area: 21.5 mp
Ownership: 100%
Value: 657.875,00 MDL
Area: 113 mp
Ownership: 100%
Value: N/A
Ownership: possession
Constantin Botnari
politician
Otilia Dragutanu
businesswoman
Copyright © 2019 Rise Moldova
Comunitate de jurnaliști, programatori și activiști.