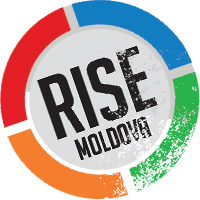 Profile updated: 12.08.2019
Date of Birth: 29.03.1964
Place of Birth: Bardar village, Ialoveni district
Citizenship: Republic of Moldova
A history teacher, Monica Babuc had worked a while as an advisor to several MPs including oligarch Vladimir Plahotniuc and former Christian Democratic Party (PPCD) leader Iurie Roșca. She tried her luck in the 2005 and 2009 parliamentary elections on PPCD candidate lists, but was unsuccessful.

Mrs. Babuc entered the big politics in 2013 when she got appointed as the minister of Culture on behalf of the Moldovan Democratic Party (PDM). She was even fielded as a PDM candidate in the local elections for the post of Chișinău mayor but could only grab 2.17% of the popular vote.

In March 2015, as a result of a RISE Moldova investigation ("Miniștri cu afaceri secrete" – Ministers with Secret Businesses), the National Integrity Commission found that Monica Babuc had violated the rules for public statement of revenues and property for year 2013 – she kept secret a number of firms where her husband is a shareholder or founder. However, Mrs. Babuc was never sanctioned as the commission changed the verdict to "lack of deliberate purpose."

In the February 2019 elections she received PDM backing to run in the constituency №22 - Ialoveni, her home district, but she lost to ACUM candidate Liviu Vovc. Yet she obtained a ticket from PDM nationwide lists in order to enter the Parliament. Mrs. Babu is now a deputy president of the Moldovan Parliament.

Ministry of Education, Culture and Research
advisor to the President, head of the information Service
head of the Cabinet of first vice president
adviser to the vice president
head of personal Service, Chisinau Subsidiary
consultant in the Commission for culture, science, education and mass media
lecturer, Department of political history
The Christian Democratic People's Party
candidate for the parliamentary elections in 2005 and 2009
Value: 234.292,00 MDL
Area: 37.1 mp
Ownership: 100%
Owner: Babuc spouses
Value: 373.296,00 MDL
Area: 79.3 mp
Ownership: 33%
Owner: spouse
Value: 0,00 MDL
Owner: spouse
Value: 144.257,00 MDL
Owner: spouse
Constantin Botnari
politician
Vladimir Andronachi
politician
Copyright © 2019 Rise Moldova
Comunitate de jurnaliști, programatori și activiști.