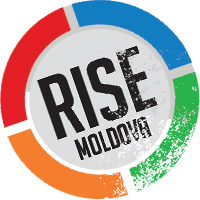 Profile updated: 6.08.2019
Otilia Dragutanu
businesswoman
Date of Birth: 02.09.1978
Place of Birth: Chisinau, Chisinau municipality
Citizenship: Republic of Moldova
A former journalist, today a business woman. Otilia Dragutanu founded Anodilia SRL, a firm under the brand umbrella of Berlizzo Group that provides organization of events, translations, PR and communication services. Anodilia SRL is a long-time winner of public contests including the award to organize the Wine Day Festival.

Her husband, Dorin Dragutanu, had served as the governor of the Moldova National Bank in 2009 through 2016. It was that period when Moldova was shaken by a 20-billion-dollar Russian money laundering operation via Moldindconbank and the one-billion dollar bank fraud via the Banca de Economii, Unibank, and Banca Sociala.

In the February 2019 elections Mrs. Dragutanu made a surprise by appearing in the national candidate list of the Moldovan Democratic Party (PDM), which secured her a seat in Parliament. In July though – a month after PDM was removed from power and its leader Vladimir Plahotniuc fled the country – Otilia Drăguțanu came with a new surprise: she dropped her MP mandate and retired back to business.

"I have come to understanding that I don't belong to politics and it's not for me. [...] I have come to the conclusion that an opposition party needs someone with a different profile and nature, and wth more political experience," she announced on her Facebook page.

Association of Women Entrepreneurs of Moldova
Total: 0,59 EUR
1.283.006,06 MDL
Total: 0,71 EUR
1.209.140,87 MDL
Value: 364.100,00 MDL
Area: 66,9 mp
Ownership: 100%
Value: 1.021,67 MDL
Area: 0.35 ha
Ownership: 50%
Value: 230,00 MDL
Area: 0,0788 ha
Ownership: 50%
Value: 174,00 MDL
Area: 0,596 ha
Ownership: 50%
Value: 1.037.814,00 MDL
Area: 309,8 mp
Ownership: 100%
Owner: spouse
Value: 350.290,00 MDL
Area: 590 mp
Ownership: 100%
Owner: spouse
Vlad Batrincea
politician
Constantin Botnari
politician
Copyright © 2019 Rise Moldova
Comunitate de jurnaliști, programatori și activiști.