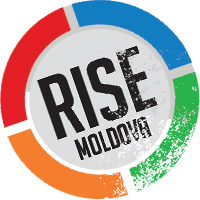 Vladimir Plahotniuc
politician
Date of Birth: 01.01.1966
Place of Birth: Pitusca village, Calarasi district
Citizenship: Republic of Moldova

,

Romania

,

Russian Federation
Vladimir Plahotniuc was born in the village of Pitusca, Calarasi District, but passed his childhood in Grozesti, a village in Nisporeni District. He is one of the richest, influential and controversial people in Moldova. Between 2001 and 2011 he worked as a commercial director (chief for procurements and sales), then director general, and finally vice-president of Petrom Moldova, one of the largest oil importer and distributor in Moldova.

In late 2010 Mr. Plahotniuc was elected as first deputy president of Parliament – a post that did not exist until then – soon after making his way into the legislative body on the lists of the Moldovan Democratic Party (PDM). He quits the job in 2013 over a fight with Prime Minister Vladimir Filat, who later lost his parliamentary immunity and freedom on account of corruption.

In December 2016 Vladimir Plahotniuc took over PDM's chairmanship and one year later the party moved into a luxury, 7,000-square-meter office building in the very heart of the capital. The building was rented from a company whose owners were hiding in Belize's offshore paradise.

In the February 2019 parliamentary elections he competed in the uninominal constituency №17 Nisporeni, where his childhood passed. Mr. Plahotniuc grabbed there a striking majority – more than 70% of popular votes.

In June 2019, ACUM (a bloc of PAS and DA) joined forces with the Socialists Party (PSRM) to reign in with a parliamentary majority and to form a new government led by Maia Sandu. PDM conceded defeat and passed the power to the new alliance while Mr. Plahotniuc suddenly left Moldova. Days later he announced in a post on his Facebook page that he laid down the chairmanship in PDM and would not claim any roles within it. In late July he quit from the Parliament too, citing "the Russian Federation's overall captivity of Moldova."

On 22 February 2019, two days before the parliamentary elections, the Russian Ministry of Interior Affairs said Vladimir Plahotniuc and Veaceslav Platon were suspected of running an international criminal ring in Russia. The two were charged with illegal currency deals and withdrawal of more than 37 billion roubles out of Russia.

On 26 June 2019, the same authority said that Mr. Plahotniuc and his aide Constantin Tutu, a kickboxer turned MP, were indicted in absentia for drug trafficking from North Africa to Russia, in collusion with Moldovan narcobaron "Borman" – RISE Moldova has published a number of investigations on this topic.

Mr. Plahotniuc described these allegations as "fantasy and attempts to link my name with offenses that have no relations whatsoever with me" and pointed out that "such allegations usually appeared during election campaigns or as a result of PDM's decision that did not please Moscow."

Finpar Invest SRL, the oldest company of the Plahotniuc family, still controls vast properties and assets worth millions of euros in Moldova; some of these had been privatized for cheap money during the Communist government. After Plahotniuc's departure in June 2019, the Agency for Recovery of Criminal Assets has seized a number of Finpar properties and filed a case for money laundering.

While being involved in Moldovan big politics, Vladimir Plahotniuc secretly acquired properties abroad and hid them behind dummy firms and trusted persons. RISE Moldova has identified four of those properties which are worth over 30 million euros: one in Romania, one in Switzerland, and two in France.

chairman of the Board of Directors
commercial director; CEO; vice-president
Total: 2,01 EUR
10.899.577,48 MDL
556.365,57 USD
Total: 46.463,68 CHF
2.800.206,55 EUR
4.492.479,55 MDL
363.155,48 USD
Total: 1,03 EUR
34.323.279,20 MDL
2.276,08 USD
Total: 15.043.351,63 MDL
1.885,34 USD
Commercial or manufacturing space
Value: N/A
Area: 300,8 mp
Ownership: 100%
Value: 1.016.230,00 MDL
Area: 134,6 mp
Ownership: 100%
Value: 48.416,00 MDL
Area: 23 mp
Ownership: 100%
Value: 48.837,00 MDL
Area: 23,2 mp
Ownership: 100%
Value: 1.500.804,00 MDL
Area: 234,8 mp
Ownership: 100%
Vangurad International Group Ltd shares
Value: 100.000,00 AED
Vangurad International Group Ltd shares
Value: 100.000,00 USD
Volumes of universal books
Value: 7.800.000,00 MDL
Total: 0,58 CHF
523.804,16 EUR
171.766,09 MDL
638.986,36 USD
Vanguard International LTD
221.000,00 EUR
Corneliu Furculita
politician
Copyright © 2019 Rise Moldova
Comunitate de jurnaliști, programatori și activiști.