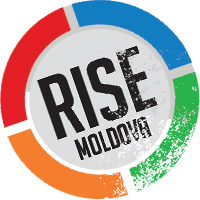 Profile updated: 21.07.2021
Vladimir Andronachi
politician
Date of Birth: 13.10.1980
Citizenship: Republic of Moldova
Vladimir Andronachi is part of the inner circle of Vladimir Plahotniuc and his political career is entirely linked to the oligarch. The two had their names spelled in a criminal dossier for arms trafficking which Romanian prosecutors filed against Viktor But, the famous Russian arms dealer.

Mr. Andronachi made it to Parliament on the Moldovan Democratic Party (PDM) candidate lists in 2015 and in spite of holding a public job he has tried hard to keep a low profile. He secured a new seat after the February 2019 elections, again thanks to PDM lists.

In the past he had worked for a number of companies including Nobil Air SRL, a firm controlled by Mr. Plahotniuc that provided charter services for current President Igor Dodon, Transnistrian oligarch Victor Gusan, and former Kyrgyz President Almazbek Atambayev.

In a complained tabled by controversial Moldovan banker Veaceslav Platon before the Romanian Division for Investigation of Organized Crime and Terror, Mr. Andronachi is mentioned as a representative of OTIV Prime Holding, a Dutch company owned by Vladimir Plahotniuc. In 2011, OTIV Prime Holding sold to Platon's middlemen a part of its businesses in Moldova, among them a 27% share in Victoriabank.

Value: 42.795,00 MDL
Area: 0,0409 ha
Ownership: 50%
Value: 1.227.630,00 MDL
Area: 218,2 m.p.
Ownership: 100%
Value: 2.095.031,00 MDL
Area: 260,5 m.p.
Ownership: 100%
Value: 4.451.546,00 MDL
Area: 1188,6 m.p
Ownership: 50%
Value: 377.804,00 MDL
Area: 71,4 m.p.
Ownership: 33%
Owner: spouse
Value: 1.674.500,00 MDL
Owner: spouse
Total: 5.677,60 EUR
287.157,85 MDL
42.743,59 USD
Otilia Dragutanu
businesswoman
Alexandru Slusari
politician
Vladimir Plahotniuc
politician
Copyright © 2019 Rise Moldova
Comunitate de jurnaliști, programatori și activiști.