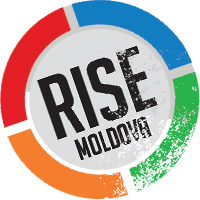 Profile updated: 17.01.2022
Constantin Botnari
politician
Date of Birth: 04.11.1966
Citizenship: Republic of Moldova
Between December 2014 and March 2016 Constantin Botnari represented the Moldovan Democratic Party (PDM) in the Parliament; before this job he had acted as chief of the cabinet of the PDM faction. The February 2019 elections brought him back into Parliament on the national candidate list.

Mr. Botnari officially owns or runs no company whatsoever in Moldova. Nonetheless he lives in a luxury home 300 square meters in size. Bodyguards always follow his steps when Mr. Botnari walks out in public.

Prior to the surprising departure of oligarch Vladimir Plahotniuc from Moldova in June 2019, when PDM conceded to pass the power peacefully to the new parliament, Constantin Botnari was believed to be his right hand. The oligarch opened a door for his aide in politics back in 2012.

member of the Parliament, PDM
The parliamentary faction of the Democratic Party
Total: 117.691,09 MDL
314,44 USD
Total: 42.217,31 MDL
389,10 USD
Total: 1,36 EUR
204.131,78 MDL
640,45 USD
Total: 0,12 EUR
101.036,03 MDL
7,59 USD
Total: 1,00 EUR
101.096,49 MDL
16,57 USD
Total: 112.542,67 MDL
314,44 USD
Value: 6.000,00 EUR
Area: 15 mp
Ownership: 100%
Owner: spouse
Value: 407.559,00 MDL
Area: 150,9
Ownership: 100%
Value: 2.606.996,00 MDL
Area: 340,5
Ownership: 100%
Value: 587.190,00 MDL
Area: 0,2454 ha
Ownership: 100%
Value: 855.583,00 MDL
Area: 172,1
Ownership: 100%
298.313,08 MDL
24.284,78 USD
Otilia Dragutanu
businesswoman
Vladimir Andronachi
politician
Zinaida Greceanii
politician
Copyright © 2019 Rise Moldova
Comunitate de jurnaliști, programatori și activiști.