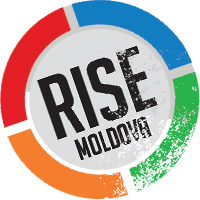 Profile updated: 27.06.20
Andrian Sova
police officer
Date of Birth: 28.10.1982
Citizenship: Republic of Moldova
Holding a license in applied math, cybernetics and economic informatics, Andrian Sova started his career as a department chief at the Special Telecommunication Center, a state-run agency. For a period he worked in parallel as a consultant at the Reintegration Bureau of the State Chancellery. In May 2016 he took over the Information Technology Service at the Ministry of Home Affairs.

A report released by the Auditors Chamber in 2017 reveals a series of financial violations at the Information Technology Service in the process of implementation of a number of projects, with special focus on the traffic control project. The auditors demanded the Service to recover millions of lei from firms involved in the project. Two years later a follow-up probe found that the traffic control system worked at 5.6-7.6% of expected capacity from 2016 through the first half of 2019.

director of Information Technology Service
Special Telecommunications Center
head of the Technical Support Department
main consultant in Analysis and Planning Directorate, Reintegration Bureau
Special Telecommunications Center
head of the Administration and Logistics Department
Value: 0,00 MDL
Ownership: 100%
Alexandru Slusari
politician
Copyright © 2019 Rise Moldova
Comunitate de jurnaliști, programatori și activiști.