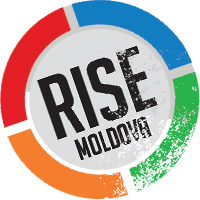 Profile updated: 19.09.21
Nicolae Pritcan
politician
Date of Birth: 23.08.1963
Place of Birth: Tomai village, Leova District
Citizenship: Republic of Moldova
A mechanical engineer by training, Nicolae Pritcan worked for more than a decade in a collective farm in his native village; he rose to the post of the farm's deputy manager. Then he ran the firm Trei Fintini SRL which he founded together with his wife.

In 2011, Mr. Pritcan got employed in the public sector; he was appointed as the chief of the office for vehicle registration and documentation of motorists of the Leova branch of Registru State Enterprise. When the latter fused with other state enterprises into what is today the Public Services Agency, in 2017, Nicolae Pritcan took over as the manager of the agency's multifunctional center in Leova.

In 2011, he was elected to the Leova district council on behalf of the Moldovan Democratic Party (PDM), which let him look after its district branch. Eight years later, he was elected chairman of Leova district by PDM.

Although he quit the family business in 2011, Mr. Pritcan remained on papers as the manager of Trei Fintini SRL. According to files obtained from the National Statistical Bureau, this firm filed no financial reports during the period 2015-2019.

manager of Leova multifunctional center
Registru State Enterprise
head of Leova office for registration of auto vehicles and documentation of motorists
Biruința collective farm in Tomai
Biruința collective farm in Tomai
82 agicultural land plots
Value: 0,00 MDL
Area: 54,088 hectare
Ownership: 100%
Value: 450.000,00 MDL
Area: 140 mp
Ownership: 100%
Value: 100.000,00 MDL
Owner: 50%
Zinaida Greceanii
politician
Constantin Botnari
politician
Copyright © 2019 Rise Moldova
Comunitate de jurnaliști, programatori și activiști.