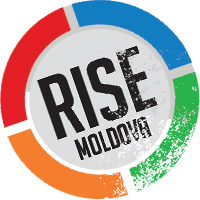 Profile updated: 07.08.2021
Date of Birth: 27.11.1975
Place of Birth: Chisinau, Republic of Moldova
Citizenship: Republic of Moldova
Mr. Candu entered politics in late 2010 as an elected MP on behalf of the Moldovan Democratic Party (PDM). He is one of the trusted persons of PDM leader Vladimir Plahotniuc; the latter also acts as Mr. Candu's godfather.

In 2013 he was elected to the position of deputy president of the Parliament. From July 2014 he served as deputy prime-minister and economy minister. It was then when Moldova started buying electricity from the Cuciurgan Power Plant via an intermediate firm based in Tiraspol, founded over one night, by offshore shareholders. As deputy premier and economy minister, Mr. Candu left his signature for the first guarantee of 9.5 billion lei which the Government released to cover the hole in the banking sector as a consequence of the fraud.

In January 2015 he returned to the legislation job, as the speaker of Parliament. The February 2019 elections bring him back into legislature on the lists of PDM.

RISE Moldova has published a number of documents demonstrating that while holding a public office Mr. Candu continued to represent by mandate the interests of Vladimir Plahotniuc's companies abroad.

A legal specialist by training, in the past Mr. Candu had worked for the Moldovan representation of Pricewaterhouse Coopers and in 2010 – just before embracing a political career – he ran Prime Management SRL, a company controlled by Plahotniuc where Mr. Candu owned between 5 and 10% stake.
deputy prime-minister, minister of Economy
Parliamentary Committee on Foreign Policy
Isimbardi International SRL
Pricewaterhouse Coopers Moldova
The Academy of Public Administration to the President of the Republic of Moldova
professor of international law
Total: 416.425,00 CZK
309.837,56 MDL
Total: 78.000,00 EUR
654.693,00 MDL
Total: 287.000,00 CZK
424.514,08 MDL
Value: 4.700.000,00 MDL
Area: 243,8 mp
Ownership: 100%
Value: 1.100.000,00 MDL
Area: 134,6 mp
Ownership: 100%
Value: 200.000,00 MDL
Area: 23 mp
Ownership: 100%
Value: 200.000,00 MDL
Area: 23,2 mp
Ownership: 100%
Value: N/A
Area: 287 mp
Ownership: 0%
Value: 68.000,00 EUR
Area: 85,7 mp
Ownership: 100%
Value: 999,28 MDL
Area: 61.2 mp
Ownership: 33%
Value: 10.000,00 EUR
Area: 19,8 mp
Ownership: 100%
Value: 10.000,00 EUR
Area: 19,8 mp
Ownership: 100%
Total: 39.050,16 CZK
15.404,30 EUR
10.135,69 MDL
310.460,27 RON
17,19 USD
Alexandru Slusari
politician
Copyright © 2019 Rise Moldova
Comunitate de jurnaliști, programatori și activiști.