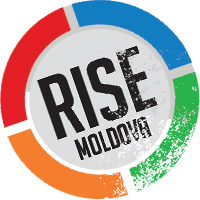 Profile updated: 2.08.2019
Corneliu Furculita
politician
Date of Birth: 30.06.1969
Place of Birth: Sadova village, Calarasi district
Citizenship: Republic of Moldova
Corneliu Furculita is a major sponsor of the Socialists Party (PSRM) and a trusted person of President Igor Dodon. In 2014 he gets elected to Parliament on behalf of PSRM and in February 2019 he wins a new mandate on the same list.

Mr. Furculita is the owner of Exclusiv Media SRL, which controls the television channels Accent TV, TNT Exclusiv TV, NTV Moldova, and Argumenty & Fakty, a Russian-language newspaper.

Exclusiv Media was spotted in a scheme that helped PSRM strike a deal with a Russia-connected offshore firm from the Bahamas tax paradise. It received more than 30 million lei a few months before the presidential elections and lent the money to a number of party sponsors on loan conditions.
Companies in the food industry
legal adviser, financial director, commercial director, administrator
Member of Executive Committee
Total: 6.200,00 EUR
426.725,07 MDL
Total: 264.385,16 MDL
0,86 USD
Total: 144,48 EUR
111.060,11 MDL
230,81 USD
Total: 185,63 EUR
76.885,97 MDL
196,80 USD
Value: 67.547,00 MDL
Area: 0,0402 ha
Ownership: 100%
Value: 278.096,00 MDL
Area: 50,7 mp
Ownership: 100%
Value: 100.847,00 MDL
Area: 0,0538 ha
Ownership: 100%
Value: 406.882,00 MDL
Area: 67,3 mp
Ownership: 100%
Value: 27.500,00 EUR
Owner: spouse
Copyright © 2019 Rise Moldova
Comunitate de jurnaliști, programatori și activiști.