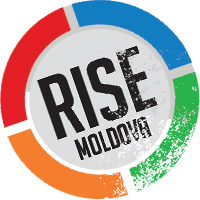 Profile updated: 26.04.2021
Date of Birth: 30.06.1980
Place of Birth: Chisinau, Chisinau municipality
Citizenship: Republic of Moldova
With a license in mathematics and a master's degree in IT, Ion Ceban has also studied public administration at the Russian Presidential Academy of Public Administration. In 2018 he attended a course at the Berlin School of Administration in Germany.

A former Communist, Mr. Ceban has joined the Moldovan Socialists Party (PSRM) and landed in the Parliament on its candidate lists in 2014. A while later he changed his seat in the legislative body for a place in the municipal council of Chisinau. When his boss Igor Dodon – a former Communist too – won the presidential elections in 2016, Ion Ceban was appointed advisor for domestic policy, secretary and spokeman to the chief of state.

In the 2018 local elections Mr. Ceban ran for the job of mayor of the capital, which had been vacated by Dorin Chirtoacă over suspicions of abuse of office in the Paid Parkings scandal. Mr. Ceban reached a second round and then lost to Andrei Năstase of the Dignity and Truth Platform, who captured 52.57% of popular votes. However, the results of the local election was cancelled by a court that found a video in which Mr. Nastase allegedly turned to illegal electoral practices. This decision was widely criticized by the international partners and civil society.

Ion Ceban obtained a new ticked in Parliament in the February 2019 elections and was elected one of its deputy presidents thanks to a coalition between PSRM and ACUM – a bloc made of the Action and Solidarity Party of Maia Sandu and DA of Andrei Nastase, his main opponent in the local elections.

In the general local elections of October 2019, he again ran for mayor of Chisinau. He got to the second round, in which he once more dueled with Nastase. Only now Ceban won with 52.39% of the ballots, becoming the first left-wing general mayor of Chisinau.
Presidency of the Republic of Moldova
spokesman, political adviser
Chisinau Municipal Council
consultant, head of the Cabinet of the deputy president of the Parliament
secretary general of the national Commission for public policy and foreign assistance
Ministry of Education, Youth and Sports
Ministry of Education, Youth and Sport
head of the Department of education, youth and sports
Staff of the President of Republic of Moldova
The Government Information Network
director of the projects Department, deputy director
specialist, General Directorate for social assistance and health
Total: 306.771,41 MDL
2,83 USD
Total: 154.965,10 MDL
2,90 USD
Total: 198.523,70 MDL
149,45 USD
Value: 991.775,00 MDL
Area: 230,40 m.p
Ownership: 100%
Value: 159.997,00 MDL
Area: 0,0599 ha
Ownership: 100%
Value: 455.400,00 MDL
Owner: spouse
188.549,62 MDL
219,43 USD
Alexandru Slusari
politician
Copyright © 2019 Rise Moldova
Comunitate de jurnaliști, programatori și activiști.