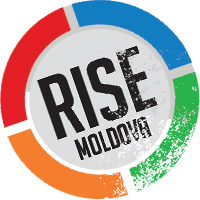 Profile updated: 24.05.2022
Date of Birth: 18.02.1975
Place of Birth: Sadova village, Calarasi district
Citizenship: Republic of Moldova
Igor Dodon has been in Moldova's political landscape for more than ten years. In the [post-Soviet] Communist Government he served as first deputy prime minister and economy minister. Until 2011 he was in the ranks of Vladimir Voronin's Party of Communists. He left them to lead the Party of Socialists, a rival left-leaning group.

In 2016 Mr. Dodon won the presidential election in Moldova. As chief of state he often travels to Moscow and openly defends a pro-Russian policy. He insists that Moldova joined the Russia-Belarus-Kazakhstan Customs Union.

Mr. Dodon was repeatedly suspended from office for short periods by the lawmakers for refusing to sign a number of laws.

In the electoral race for a new term as president, Igor Dodon is officially an independent candidate, but he still enjoys the support of PSRM - the party with the most seats in the Chisinau legislature.

RISE Moldova analyzed the agenda of the meetings that Igor Dodon saved in a BlackBerry phone that he used until mid-2017 and presents, for the first time, evidence of Dodon's interaction with representatives of the Russian propaganda machine and political strategies. The information is contained in the #Kremlinovici investigation project, carried out in collaboration with the "Досье" Center.

"Kremlinovici" is the username Mr. Dodon used in discussions with Moldovan officials and politicians via an encrypted application.

The RISE Moldova investigation sheds to light that during his long political career, the lawmaker and later President Igor Dodon has been timing his activities with a Moldovan affairs office in the Kremlin - a unit established to oversee and guide the Socialist Party leader and other politicians in the Republic of Moldova, either through intermediaries or directly. Travels to Moscow were frequent. In 2016 alone - the year Dodon won his first presidential mandate – he embarked on at least ten flights to the Russian capital.

The Dodon family owns a house of over 400 square meters, worth over 2 million lei. More than half of the family's income for the year 2019 is the contribution of First Lady Galina Dodon, who earns twice as much as her husband. Mrs. Dodon received approximately 400,000 lei from Exclusiv Media SRL - a company closely connected to the Socialists (PSRM). RISE Moldova had reported about this company for its involvement in the so-called "Russian Operation Bahamas" - which is about pumping offshore money into bank accounts of PSRM members and sponsors a few months before the 2016 presidential election. The money helped Igor Dodon beat his competitors for the top governmental job.
Universal Commodity Exchange of Moldova SRL
chairman, member of the stock exchange Committee
National Securities Depository of Moldova SA
president, member of the Board of Directors
Value: 2.160.675,00 MDL
Area: 422,8 mp
Ownership: 100%
Value: 451.985,00 MDL
Area: 0,059 ha
Ownership: 100%
Value: 735.084,00 MDL
Area: 50,7 mp
Ownership: 100%
Vladimir Andronachi
politician
Copyright © 2019 Rise Moldova
Comunitate de jurnaliști, programatori și activiști.