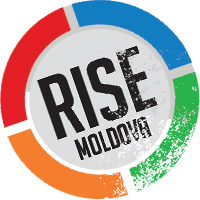 Profile updated: 06.07.2020
Date of Birth: 18.02.1975
Place of Birth: Sadova village, Calarasi district
Citizenship: Republic of Moldova
Igor Dodon has been in Moldova's political landscape for more than ten years. In the [post-Soviet] Communist Government he served as first deputy prime minister and economy minister. Until 2011 he was in the ranks of Vladimir Voronin's Party of Communists. He left them to lead the Party of Socialists, a rival left-leaning group.

In 2016 Mr. Dodon won the presidential election in Moldova. As chief of state he often travels to Moscow and openly defends a pro-Russian policy. He insists that Moldova joined the Russia-Belarus-Kazakhstan Customs Union.

Mr. Dodon was repeatedly suspended from office for short periods by the lawmakers for refusing to sign a number of laws.
The Presidency of the Republic of Moldova
first deputy prime minister, minister of Economy and Trade
minister of Economy and Trade
Ministry of Economy and Trade
National Securities Commission
member of the Council of experts
Universal Commodity Exchange of Moldova SRL
chairman, member of the stock exchange Committee
National Securities Depository of Moldova SA
president, member of the Board of Directors
Value: 2.160.675,00 MDL
Area: 422,8 mp
Ownership: 100%
Value: 451.985,00 MDL
Area: 0,059 ha
Ownership: 100%
Value: 735.084,00 MDL
Area: 50,7 mp
Ownership: 100%
Otilia Dragutanu
businesswoman
Alexandru Slusari
politician
Copyright © 2019 Rise Moldova
Comunitate de jurnaliști, programatori și activiști.