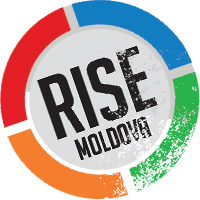 Profile updated: 31.03.2020
Date of Birth: 24.05.1972
Place of Birth: Risipeni village, Falesti district
Citizenship: Republic of Moldova
Maia Sandu served as the education minister in the period 2012 through 2015. She received this appointment from the Liberal Democratic Party (PLDM) of then Prime Minister Vladimir Filat, who in 2017 was sentenced to nine years in prison for corruption. In July 2015 the cabinet led by Chiril Gaburici resigned and PLDM fielded Miss Sandu to take over the premiership. Yet the leaders of the Democratic Party and the Liberal Party – allied at that time – turned down her candidacy and she didn't have the chance for pick up her cabinet members.

Following this story Miss Sandu said she was "disappointed in the Moldovan political class" and founded a party of her own – the Action and Solidarity Party (PAS). In 2016 she competed against Socialist leader Igor Dodon for presidency, losing the fight in the second round (47.89%).

In the February 2019 parliamentary elections she obtained an overwhlming victory in the uninominal constituency №50 West of Moldova. Miss Sandu attended parliamentary sessions only a few months and then changed her MP mandate for a mandate of prime minister of Moldova. However, on 12 November 2019, against the background of dissensions created by a draft law on amending the prosecutor's law, the Socialist and Democratic members of the Parliament voted agains the Government led by Maia Sandu.

Maia Sandu has completed a master's study in public administration at Harvard Kennedy School of Government in the U.S. (2009-2010) and then worked as an advisor for the managing director of the World Bank, in Washington DC (2010-2012).

At the 1 November 2020 presidential elections Maia Sandu is the candidate of the PAS party. She reaches the second round of voting, with Igor Dodon as her opponent. Maia Sandu wins the electoral race, obtaining 57.72% of the votes.
consultant, deputy chief of department
World Bank, Washington DC, USA
advisor to the executive director
consultant in the central public administration reform
UNDP representation in Moldova
World Bank Office in the Republic of Moldova
The Liberal Democratic Party from Moldova
member of the Cabinet of Ministers from the side of PLDM
Total: 4.431,82 MDL
391,35 USD
Total: 162.121,77 MDL
391,35 USD
Total: 500,00 RON
538,82 USD
Total: 33.877,00 MDL
70.000,00 USD
Value: 440.114,00 MDL
Area: 74,5 mp
Ownership: 100%
Total: 10.000,00 MDL
17.578,29 USD
Alexandru Slusari
politician
Corneliu Furculita
politician
Copyright © 2019 Rise Moldova
Comunitate de jurnaliști, programatori și activiști.