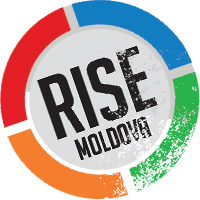 Profile updated: 23.04.2020
Date of Birth: 14.10.1954
Place of Birth: Slobozia village, Slobozia district
Citizenship: Republic of Moldova
A retired police officer in the rank of general-major, and a former minister of home affairs. His CV says Vladimir Turcan's career kicked off as a field inspector and later continued as a prosecutor at the Prosecutor-General's Office of Soviet-era Moldova. He acted as an adviser at the Moldovan Embassy in Belarus until 1997, the year he got promoted to first deputy minister and then minister of the home affairs.

In 2001 Mr. Turcan got elected into the Parliament for the first time, on behalf of the Communists Party (PCRM). He served as an MP during the periods 2001-2002, 2005-2009, and 2009-2014. Inter alia he took over as chairman of the United Moldova Party, which in 2013 along with other parties were swallowed by the Socialists Party (PSRM), and formed a common coordination board. At the 2014 parliamentary elections, with PSRM's support, Mr. Turcan kept his seat in the legislative body - albeit not being a member of PSRM. At the 2019 parliamentary elections he appears in Socialist lists as a party member. Vladimir Turcan has been one of the longest-serving MPs in Moldova - with a three-year break in 2002 through 2005, the time he dropped out of the Parliament to serve as the nation's ambassador to the Russian Federation.

On 16 August 2019, half a year after renewal of his Socialist ticket in parliament, Vladimir Turcan earned an appointment as a judge in the Constitutional Court. In just three days, he was elected president of the Constitutional Court. He was dismissed in a no confidence vote on 23 April 2020.

He's been in the public service since 1993 and his spouse has not worked for a wage in the past few years - as he mentioned in his revenue & property statement - and yet the Turcan family owns a 300-square-meter house and three apartments.

In 2015 Mr. Turcan was mentioned in a 2016 report issued by the National Integrity Authority (ANI), then National Integrity Commission (NIC) for failing to include a 66-square-meter home and revenues from bank deposits in the statement. Nonetheless ANI later explained that Vladimir Turcan committed the offense unintentionally and closed the case. Mr. Turcan never mentioned that home or proceeds from its sale in any later official statements.

Embassy of the Republic of Moldova to the Russian Federation
Embassy of the Republic of Moldova to Belarus
Administrative bodies of MSSR
General Prosecutor Office of MSSR
Moldova-Belarus Association
member of the parliamentary faction
The Communist Party of the USSR
member of the Central Committee and the Presidium of the Supreme Soviet
Total: 285.420,63 MDL
192,00 USD
Total: 291.236,00 MDL
284,00 USD
Total: 273.566,00 MDL
284,00 USD
Total: 1.660,30 EUR
254.679,00 MDL
523,00 USD
Total: 87.000,00 MDL
294,05 USD
Value: 662.699,00 MDL
Area: 103,5 mp
Ownership: 100%
Value: 400.000,00 MDL
Area: 94,5 mp
Ownership: 100%
Value: 260.000,00 MDL
Area: 80 mp
Ownership: 100%
Value: N/A
Area: 66,7
Ownership: 100%
Value: 2.247.771,00 MDL
Area: 363,9 mp
Ownership: 100%
Value: 161.530,00 MDL
Area: 0,002 ha
Ownership: 100%
Value: 574.560,00 MDL
Area: 0,06 ha
Ownership: 100%
Total: 100,00 EUR
143.673,50 MDL
11.324,00 USD
Vladimir Plahotniuc
politician
Otilia Dragutanu
businesswoman
Copyright © 2019 Rise Moldova
Comunitate de jurnaliști, programatori și activiști.