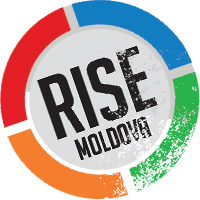 Profile updated: 07.10.2019
Date of Birth: 17.02.1989
Citizenship: Republic of Moldova
Liviu Vovc earned his seat in the Parliament at the age of 30. In the February 2019 elections he defeated his rival Monica Babuc of the ruling Democratic Party in the uninominal constituency #22 Ialoveni.

Mr. Vovc represented ACUM, a bloc of the Dignity and Truth Platform (DA) and the Action and Solidarity Party. Mr. Vovc is one of the founders of DA and was an active participant in DA-led protests against the "oligarchic regime" in the period 2015-2017.

He is an architect by training; he earned a bachelor and a master's degree at the Moldovan Technical University (UTM). He currently works on his doctor's degree in political sciences at the Moldovan State University.

According to his curriculum vitae, between 2014 when he graduated from UTM and 2019 when he became a lawmaker, Liviu Vovc had been unemployed. In his property records Mr. Vovc said that in 2018 his family lived mainly from public social assistance and two scholarships.

member of the Parliament, DA Platform
The National Institute of Research and Design "Urbanproiect"
Value: 4.975,00 MDL
Area: 0,1199 ha
Ownership: 100%
Owner: spouse
Value: 29.853,00 MDL
Area: 1,9879 ha
Ownership: 100%
Owner: spouse
Value: 26.297,00 MDL
Area: 49,5 mp
Ownership: 11%
Owner: spouse
Value: 78.813,00 MDL
Area: 49,5 mp
Ownership: 33%
Owner: spouse
Vlad Batrincea
politician
Copyright © 2019 Rise Moldova
Comunitate de jurnaliști, programatori și activiști.