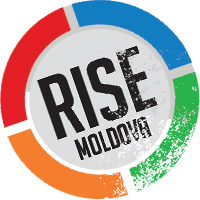 Profile updated: 27.06.20
Mihail Harabagiu
police officer
Date of Birth: 01.12.1964
Place of Birth: Cenac village, Cimislia district
Citizenship: Republic of Moldova
Mihail Harabagiu graduated in 1993 from the Police High School in Kiev, Ukraine, and started his career as an inspector at the Police Commissariat in Causeni District. Within the next eight years he advanced to the seat of the commander of the Police Commissariat in the Chisinau Municipality.

In 2007, Mr. Harabagiu took over the leadership in the Civilian Protection and Emergencies Service of the Ministry of Home Affairs; it later was reformed into the General Inspectorate for Emergencies (IGSU). In July 2019, he was under an internal probe for providing the Democratic Party with tents to help its supporters block a number of governmental institutions during 8-14 June. It was a period when the Democratic Party refused to cede the power to a new coalition and tried to boycott transition to a new government.

General Inspectorate for Emergencies
Office for Coordination of the Fight against Organized Crime and Other Dangerous Crimes in the CIS Member States
senior inspector, plenipotentiary representative
General Police Commissariat, Chisinau
Tighina Police Inspectorate
Tighina Tighina Police Inspectorate
Causeni Police Commissariat
Cainari Police Commissariat
Cainari Police Commissariat
deputy commissar, chief of Criminal Police Department
Cainari Police Commissariat
chief of Municipal Police Department, Taraclia village
Causeni Police Commissariat
senior inspector for registration and prevention in the judicial police section
Value: 178.698,00 MDL
Area: 78 mp
Ownership: 100%
Vladimir Andronachi
politician
Copyright © 2019 Rise Moldova
Comunitate de jurnaliști, programatori și activiști.