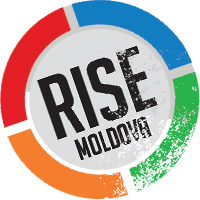 Profile updated: 10.08.21
Date of Birth: 28.02.1972
Place of Birth: Pirjolteni village, Calarasi district
Citizenship: Republic of Moldova
Ion Chicu had completed his higher education at the Moldovan Academy of Economic Studies and worked there as a lecturer after graduation. In 1994 he takes jobs in the private sector too: first as a department chief and later as the executive director of Moldacom SA.

In 2005, during the Communists Party rule, Mr. Chicu took over as head of the Structural Reforms Department in the Ministry of Economy and Commerce; there he met Igor Dodon who served as a deputy minister.

Some time later he held the post of adviser to then Deputy Premier Zinaida Grecianii, and four months later Mr. Cucu landed in the seat of deputy minister of finance. He returned to Zinaida Grecianii in 2008, when the latter was named prime minister. Mr. Chicu served her as an adviser on economics and foreign policy until September 2009, the time the Communists got swept from power.

The next eight years Ion Chicu worked as a consultant in public finance management in various projects implemented by the Ministry of Finance, the World Bank Office, and the economic consultancy ECORYS.

He returned to the Ministry of Finance as a secretary-general in early 2018, on a ticket from the Democratic Party (PDM), and by the end of the same year he got promoted to the post of minister of Finance. When PDM concedes to relax its grip on power in June 2019, and the Socialists ally with the opposition bloc ACUM, Ion Chicu quit the post.

President Igor Dodon didn't leave him jobless for long - soon Mr. Chicu joined the head of state as his adviser. Three months later the Socialists sacked the government dominated by their ally and Mr. Dodon fielded his adviser to the office of Prime Minister; Ion Chicu wins the confidence vote from the same Socialist and Democratic MPs who dumped the cabinet of Maia Sandu.

The Presidency of the Republic of Moldova
presidential adviser in the field of public finances
general secretary of state
State University of Medicine and Pharmacy "Nicolae Testemitanu"
member, chairman of the Board of Strategic Development
adviser to the prime minister on economic issues and external relations
advisor to the first deputy prime minister
Ministry of Economy and Commerce
head of the General Directorate for structural reforms
Academy of Economic Studies of Moldova
lecturer, Micro and Macroeconomics Department
Council of Europe Development Bank
member of the Board of Directors
head of department, executive director
Partidul Dezvoltării și Consolidării Moldovei
candidate on the national list for parliamentary elections
Total: 127.205,00 MDL
59.234,00 USD
Value: 379.698,00 MDL
Area: 59,9 mp
Ownership: 100%
Value: 776.690,00 MDL
Area: 77,9 mp
Ownership: 100%
Value: 88.147,00 MDL
Area: 0,064 ha
Ownership: 100%
Value: 45.450,00 MDL
Area: 0,033 ha
Ownership: 100%
Value: 125.000,00 MDL
Area: 0,15 ha
Ownership: 100%
Corneliu Furculita
politician
Copyright © 2019 Rise Moldova
Comunitate de jurnaliști, programatori și activiști.