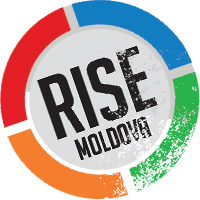 Profile updated: 08.12.19
Date of Birth: 10.08.1962
Place of Birth: Radeni village, Calarasi district
Citizenship: Republic of Moldova
Nicolae Rosca earned his appointment in the Constitutional Court on 15 August 2019, on a ticket from the government. He had graduated the Law Department of the Bucharest University, Romania, and has a doctor's degree in law. Before joining the Court ranks he worked as a lecturer and chair of the law department at the Moldovan State University. He also used to defend clients in courts on behalf of the Baiesu & Rosca Law Office.

Nicolae Rosca stayed far from politics until 2017, the year he joined the Action and Solidarity Party (PAS), and got elected to its national standing board. He also took part in the February 2019 parliamentary elections as a candidate on behalf of PAS and its partner Dignity and Truth Platform. He didn't make it but he was appointed as a judge in the Constitutional Court soon afterwards.

member of the Certification Commission
Superior Council of Magistracy
chairman of the Disciplinary Board
member of the Scientific Advisory Council
lecturer, associate professor, head of department
Baiesu & Rosca Law office
member of the Bar Licensing Commission
Baiesu & Rosca Law office
member of the National Permanent Bureau
Value: 853.222,00 MDL
Area: 0,09 ha
Ownership: 100%
Value: 60.978,00 MDL
Area: 26,2 mp
Ownership: 50%
Value: 406.419,00 MDL
Area: 72,2 mp
Ownership: 100%
Vladimir Plahotniuc
politician
Constantin Botnari
politician
Zinaida Greceanii
politician
Copyright © 2019 Rise Moldova
Comunitate de jurnaliști, programatori și activiști.