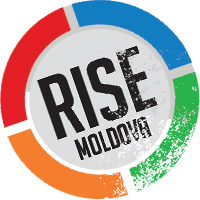 Profile updated: 22.12.19
Alexandru Flenchea
politician
Date of Birth: 25.11.1979
Place of Birth: Chisinau, Chisinau mun.
Citizenship: Republic of Moldova
Alexandru Flenchea moved to the seat of deputy premier for reintegration in the cabinet led by Ion Chicu from the post of chief of the Reintegration Policy Office in the government led by Maia Sandu.

His career kicked off in 2003 as a senior consultant in the office of the reintegration minister; he later took over as chief of its analytical department.

Some time later he was hired as an economic and political assistant at the United States Embassy to Moldova, and worked there for almost five years.
For almost six years he served as a political officer at the OSCE Mission in Moldova. Before returning to the public service he also acted as a project manager at the UNDP Moldova, for less than nine months.

deputy premier for reintegration
head of the Bureau of Reintegration Policy
Ministry of Reintegration
head of the Information-Analytical Directorate
Ministry of Reintegration
senior consultant within the Minister's Staff
political and economic assistant
Total: 17.760,00 EUR
272.031,94 MDL
Total: 17.760,00 EUR
131.352,40 MDL
Total: 17.760,00 EUR
16.324,78 MDL
Value: 52.000,00 EUR
Area: 80,4 mp
Ownership: 100%
Value: 22.000,00 EUR
Area: 32,7 mp
Ownership: 100%
Vladimir Andronachi
politician
Copyright © 2019 Rise Moldova
Comunitate de jurnaliști, programatori și activiști.