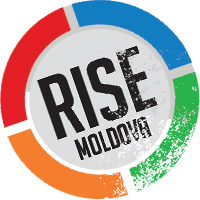 Profile updated: 11.11.2020
Date of Birth: 29.01.1973
Place of Birth: Frasinesti village, Ungheni district
Citizenship: Republic of Moldova
After graduation from the Moldovan Police Academy in 1995 Pavel Voicu worked for 17 years in the police force. He had served as a commissioner (district police chief) in two provinces and in the capital.

In summer 2012 Mr. Voicu left the police service to gain experience in the private sector: he worked for three years as the general manager of Laminorul - a metallurgic plant in Braila, Romania. Laminorul is an enterprise controlled by the Russian group Mekel of billionaire Igor Zyuzin. In early 2013 the plant halted its work and filed for bankruptcy.

Pavel Voicu returned to the police service as the chief of the Buiucani District Police Inspectorate in the capital, and later moved to a similar position in the city of Bender. As a police senior, in summer 2017 he accompanied Socialist President Igor Dodon and other party members in a journey to the Athos Mountain in Greece.

Between August 2017 and June 2019 Mr. Voicu was a special missions adviser of President Dodon. In the government of Maia Sandu he served as the minister of defence and when it fell he took over as the new minister of home affairs under the current Prime Minister Ion Chicu.

Presidency of the Republic of Moldova
Bender Police Inspectorate
Buiucani District Police Inspectorate, Chisinau
deputy head of the Transport Police Directorate of the Police Department
Botanica District Police Station, Chisinau
Botanica District Police Station, Chisinau
deputy commissioner for work force
Center for Combating Economic Crimes and Corruption
Head of the Unforeseen Control Unit
Ungheni District Police Inspectorate
head of the Criminal Police Section
Department for Combating Organized Crime and Corruption
investigating officer within the Criminal Investigation Section
Metallurgic Plant "Laminorul", Braila, Romania
Total: 22.350,00 EUR
293.247,34 MDL
Total: 229.418,86 MDL
10.000,00 USD
Value: 956.746,00 MDL
Area: 118,1 mp
Ownership: 100%
Value: 128.350,00 MDL
Area: 0,0586 ha
Ownership: 100%
Value: 31.599,00 MDL
Area: 28,2 mp
Ownership: 100%
Value: 251.379,00 MDL
Area: 117,1 mp
Ownership: 100%
Value: 39.831,00 MDL
Area: 46,1 mp
Ownership: 100%
Value: 29.879,00 MDL
Area: 0,0916 ha
Ownership: 100%
Vlad Batrincea
politician
Corneliu Furculita
politician
Copyright © 2019 Rise Moldova
Comunitate de jurnaliști, programatori și activiști.