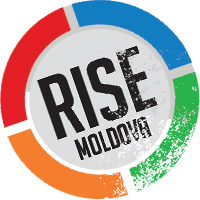 Transeric Tur SRL
company
Date founded : 23.06.2010
Country: Republic of Moldova, Chisinau
A travel and cargo company, it was spotted in public in April 2020 - the time Moldova plunged into an emergency status and quarantine over the Covid-19 pandemic and halted the air traffic completely. Then Transeric Tur paid an Air Moldova charter flight from Paris without having permission from the Moldovan authorities. As a result, more than 200 Moldovan citizens remained trapped at Charles de Gaulle Airport.

During the same period Transeric Tur, along with two affiliate companies - Ednateric Trans SRL (Moldova) and Katev Travel (Czech Republic) - managed to circumvent the law and repatriated several hundred Moldovan nationals. For this, the National Motor Transportation Agency filed a probe in May 2020.

According to official statistical data, in 2017 Transeric Tur reported a net profit of almost 3.9 million lei, and for 2016 and 2018 it reported a total loss of some 5.9 million lei.

Transeric Tur was founded by Eduard Begu and Irina Svetenco-Podrea; the latter also acts as the administrator of this firm. Eduard Begu and the husband of his business partner, Laurentiu Podrea, are suspected of setting on fire many vehicles owned by their competitors. The case reached a court in July 2020.

Vlad Batrincea
politician
Copyright © 2019 Rise Moldova
Comunitate de jurnaliști, programatori și activiști.