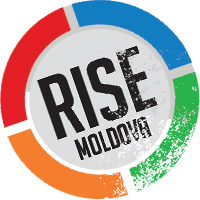 Profile updated: 11.10.2021
Ecaterina Jecova
politician
Date of Birth: 07.11.1971
Citizenship: Republic of Moldova
Ecaterina Jecova is a graduate from the Arts Institute in Chisinau, 1993's promotion. The same year she was hired at the State University in Comrat, Gagauzian autonomy, where she has worked for nine years. In 2002 Mrs. Jecova entered the public life as a senior specialist for theatrical issues of the Gagauzian Cultural Department, and three years later she was promoted to a deputy director for education in the Comrat Sports Lyceum.

Ecaterina Jecova's name surfaced to the larger public in her posture as chairwoman of the public television channel Teleradio-Gagauzia during the period 2007-2013. She has also acted as director of the Zaman media center in Comrat District and in 2014 she embraced the role of anchor in a show called "Free View" on the GagauzMedia web portal.

In late 2016 Mrs. Jecova won a seat in the People's Assembly (Gagauzian parliament) to represent the community of Cismichioi in Vulcanesti District. Although she ran as an independent she nonetheless had been favored by many local politicians, including Gagauzian Governor Irina Vlah. Mrs. Vlah appeared on Mrs. Jecova's side in an electoral poster, with the governor calling on voters to support Ecaterina Jecova.

Mrs. Jecova has been an active parliamentarian and co-authored many local laws. Among others she proposed a law on capital investments which favored the proportional distribution of funds according to the population number; a law that extended the free meals program for all school children; a law that required the use of Gagauzian on a larger number of academic disciplines; a law on financial stimuli for theaters staging shows in Gagauzian.

People's Assembly of Gagauzia
Public Company "Teleradio-Gagauzia"
Public Company "Teleradio-Gagauzia"
deputy director for education
Gagauzian Cultural Department
senior specialist for theatrical issues
State University in Comrat
lecturer, culture and arts department
State University in Comrat
Value: 3.500,00 MDL
Area: 1,2604
Ownership: 100%
Value: 3.500,00 MDL
Area: 1,2681
Ownership: 100%
Vladimir Andronachi
politician
Vlad Batrincea
politician
Copyright © 2019 Rise Moldova
Comunitate de jurnaliști, programatori și activiști.