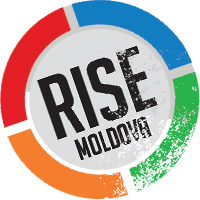 Profile updated: 29.10.20
Komaksavia Airport Invest Ltd
company
Date founded : 19.08.2016
Country: Cyprus, city of Limassol
In September 2016 - one month after picking up its registration certificate - Komaksavia Airport Invest Ltd. acquired 95% of Avia Invest SRL, a Moldovan firm, from Komaksavia OOO, a Russian limited liability company. Avia Invest SRL has rented the Chisinau International Airport from the Moldovan Government since 2013, for a 49-year time frame.

Komaksavia Airport Invest Ltd. was founded in 2016 by Kyriakos C. Panagos, in Cyprus. It changed hands shortly to become a property of Russian national Modris Karklinsh, who appointed Bulgarian national Marin Mihov Tenev and its manager. The latter also runs in Bulgaria a company founded by Moldovan businessman Vladimir Russu - the former owner of a luxury mansion in Chisinau (called "White House" over resemblance with the residence of the US presidential administration). In spring 2018 Mr. Tenev and Mr. Karklinsh swapped the roles: the administrator became the owner and the owner became the administrator in the company.

On 29 August 2019, Mr. Tenev sold the company to a Guernsey Island offshore NR Investments Ltd., which is controlled by British aristocrat Nathaniel Rothschild. The baron promised more than 155 million dollars in investments to turn the Chisinau International Airport into a shining transportation hub but in return asked guarantees from the Moldovan Government.

In September 2019 the Moldovan cabinet, which at that time was led by Maia Sandu, in fact, revoked four governmental decisions related to the concession of the country's main airport, with the Public Property Agency going to a court of law to seek the annulment of the contract. This request has been footballed between the national courts, which one by one declined their competence over the matter.

In late December 2019, NR Investments Ltd. sold Komaksavia Airport Invest Ltd. to Russian businessman Andrey Goncharenko. The new buyer too promised big investments at the Moldovan airport but already in February 2020, he admitted that he could pull out of this business. He cited the mounting competition from the Moldovan Government, which meanwhile decided to create a state-run company that would run and develop two smaller airports in Balti and Marculesti, respectively.

In mid-May 2020, the Cypriot majority owner of Avia Invest SRL filed a complaint against Moldova in the Stockholm Arbitration Court, seeking 885 million euros in damages. On 8 July 2020, the Moldovan Public Property Agency annulled the concession contract for the Chisinau International Airport and adjacent field, asking for the restitution of all assets from Avia Invest SRL.



Andrey Goncharenko (Russia)
Marin Mihov Tenev (Bulgaria)
NR Investments LTD (Guernsey Island)
Marin Mihov Tenev (Bulgaria)
Modris Karklinsh (Russia)
Kyriakos C. Panagos (Cyprus)
Andreas Menelaou (Cyprus)
Modris Karklinsh (Russia)
Marin Mihov Tenev (Bulgaria)
Kyriakos C. Panagos (Cyprus)
Vladimir Andronachi
politician
Otilia Dragutanu
businesswoman
Copyright © 2019 Rise Moldova
Comunitate de jurnaliști, programatori și activiști.