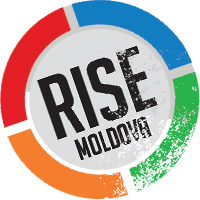 Profile updated: 07.09.21
Andrei Goncharenko
businessman
Date of Birth: 27.12.1965
Place of Birth: city of Mykolaivka, Slovyansk district, Donetsk region, Ukraine
Citizenship: Russian Federation
A Russian businessman who in late December 2019 emerged as one of the final beneficiaries of Komaksavia Airport Invest LTD, a Cypriot company that owns 95% of Avia Invest SRL - a Moldova-registered company that rented Chisinau International Airport in August 2013, for a period of 49 years.

He promised to invest about 200 million euros in the airport, but two months later he broke with the plan and withdrew from the deal, citing the Government's intention to shore up the other two large Moldovan airports - in Balti and Marculesti - under a state-run company called Moldova Airports.

Before taking control of the Chisinau International Airport, through intermediaries and front companies, Goncharenko set up his grip over millions-worth of properties that previously belonged to former Democratic Party leader Vladimir Plahotniuc. The latter fled the country in the summer of 2019. Mr. Goncharenko also seized Air Moldova - the national airline which the Government of Democrat Pavel Filip privatized in October 2018 under suspicious conditions.

At the same time, Goncharenko also applied for Moldovan citizenship for himself and his family, via Moldova's citizenship-for-investment program. The new Government has blocked this scheme meanwhile.

Previously, Andrey Goncharenko had worked as a manager at Gazpromstroyinginering, which was later renamed Gazprom Invest Yug, a subsidiary of the Russian gas giant Gazprom. He walked out of Gazprom Invest Yug as a rich man, with The Daily Mail claiming that Goncharenko owned four luxury houses in London, which he had paid for 250 million pounds.

In Moscow, Mr. Goncharenko runs a charity that bears his name and is associated with three Russian companies.

Otilia Dragutanu
businesswoman
Zinaida Greceanii
politician
Copyright © 2019 Rise Moldova
Comunitate de jurnaliști, programatori și activiști.