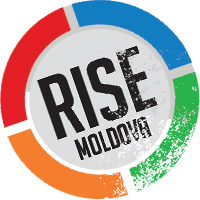 Profile updated: 01.07.20
Yevgeny Shevchuk
politician
Citizenship: Russian Federation
Before being elected as president of the unrecognized Transnistrian Republic in 2011, Yevgeny Shevchuk had worked as the manager of Sheriff, a monopoly in the region, and three times served in the Supreme Council, the enclave's parliament.

He was elected the first chairman of Obnovlenye Party in 2006, resigning from this position four years later upon requests - according to his own accounts - from the party's donor and fellow members.

After his election to the top political job in the breakaway region, Mr. Shevchuk tried to narrow the economic and political influence of Sheriff Holding. In 2016, for example, he asked the Supreme Council to pass a law that would oblige Sheriff Holding and affiliate companies to transfer 25% of tax incentives it had benefited from until 2011 to the republic's coffers. According to his estimates, Sheriff "owed" to give back one quarter of one billion dollars.

The parliament approved of this law but extended its applicability over all businesses in the region. Mr. Shevchuk refused ultimately to sign under his own initiative on the ground that the changes were too radical.

In late 2016 Yevgeny Shevchuk ran for a new term and lost to Vadim Krasnoselsky, Moscow's new favorite. After defeat, he left Transnistria and moved to St-Petersburg, Russia, where he purchased a 150-square-meter luxury apartment in 2018. In an interview for RISE Moldova, Mr. Shevchuk said a part of the money came from his entrepreneurial activity, without going into details.

In the same 2018, Transnistria's top court sentenced the former president in absentia to 16 years of prison for bribery and abuse of office. He was also slapped a fine of 600 million Transnistrian roubles (37 million US dollars) and had all the honors and medals withdrawn. Above all, he has been prohibited from getting a government job for five years.

Presidency of Transnistria
Supreme Council of Transnistria
Corneliu Furculita
politician
Alexandru Slusari
politician
Copyright © 2019 Rise Moldova
Comunitate de jurnaliști, programatori și activiști.