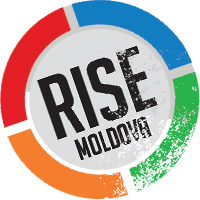 Profile updated: 31.07.20
Date of Birth: 26.03.1971
Citizenship: Republic of Moldova
Viorica Puica's career as a magistrate kicked off in 2002, at the Botanica District Court in the capital. Prior to this promotion she had acted as an intern at the Chisinau Tribunal and worked as a lawyer for two years. In 2007 she obtained a new mandate as a court judge until her retirement age. During 2011-12 the High Council of Magistrates assigned Mrs. Puica as an administrative detail at the National Justice Institute (INJ), where she acted as the chief of the department for training of justices and prosecutors.

In parallel, between 1996 and 2007 Viorica Puica worked as a civil procedural law lecturer at the Moldova State University. In 2009 she was a trainer at INJ.

In the past years Viorica Puica competed for a number of vacancies but in spite of good and excellent marks she had never been promoted to a higher court. In 2013 for example she lost the election to a seat at the Supreme Court of Justice to Victor Micu. It was only in June 2020 that Mrs. Puica was first proposed to join the Supreme Court of Justice, though her rivals had higher marks.

The National Justice Institute
head (seconded) of the judges and prosecutors training Directorate
Botanica District Court, Chisinau
Generalization section of judicial practice and analysis of judicial statistics
senior consultant in the legislation Section
Center District Court, Chisinau
lecturer at the Faculty of law
Total: 779,00 EUR
281.823,40 MDL
Value: 409.721,00 MDL
Area: 71,1 mp
Ownership: 100%
Value: 153.176,00 MDL
Area: 30,5 mp
Ownership: 100%
Total: 10,00 EUR
50.327,00 MDL
Vlad Batrincea
politician
Copyright © 2019 Rise Moldova
Comunitate de jurnaliști, programatori și activiști.