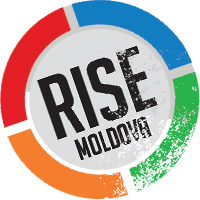 Profile updated: 30.10.2020
Aliona Steflea
bussineswoman
Date of Birth: 19.07.1984
Place of Birth: Baimaclia village, Cantemir district
Citizenship: Republic of Moldova
Aliona Steflea used to be an unknown name for the general public until 2013, the year she tied the knot with the head of the Moldovan Customs Service, Tudor Balitchi. Then her name appeared in the second Kroll report as a beneficiary of the one-billion-dollar fraud in the banking sector in 2013-2014.

Prior to the events leading to her publicity, Aliona Steflea had run Vedova Grup SRL, a firm affiliated with businessman Ilan Shor, which in 2010 was used to take over the Turist Hotel in Chisinau from the trade unions and which later was closed.

In August 2012, then Miss Steflea became a part of the "Shor group" in the banking system. She represented the British limited firm Reynosa Management, which was founded in January the same year and acquired 4.95% of shares in Unibank. Along with Banca Sociala and Banca de Economii, the latter was used to drain money into offshore jurisdictions. Then she became a shareholder by representation just like another 20 persons did - including Marina Tauber, Petru Lucinschi, and Reghina Apostolova. Miss Steflea became a member of the Unibank management board, contributing her shoulder to decisions that ultimately led to the bank's bankruptcy and closure.

She had also worked as an economist at Aerofood SRL, which manages restaurants and cafes inside the Chisinau International Airport. This was a business of the actual Shor Party parliamentarian Vadim Fotescu; it was sold in 2017.

In November 2019, already married to Mr. Balitchi, her name appeared in a list of suspects in the bank fraud, and a special sequester was applied upon her properties. Two months later she got back the properties and her name disappeared from the case.
Alexandru Slusari
politician
Copyright © 2019 Rise Moldova
Comunitate de jurnaliști, programatori și activiști.