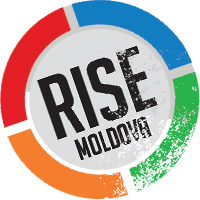 Profile updated: 20.09.20
Medeferent Grup SRL
company
Date founded : 20.11.2000
Country: Republic of Moldova, Anenii Noi
This company is a relatively small player in Moldova's import market of medicines and yet it dominates the supplies of certain types of medicines to hospitals across the country. According to Public Procurement Agency records, from 2015 until July 2020, Medeferent Grup earned over 500 public contracts totaling about 220 million lei. The largest one, concluded in January 2016, was worth 39 million lei and was about the acquisition of medicines for public health and social-care institutions including hospitals and clinics.

In July 2020, in the midst of the COVID-19 pandemic, Medeferent also won a contract to deliver 100,000 tests to identify people infected with SARS-CoV-2. There was no public tender - instead, the Ministry of Health gathered bids from seven companies in open search. The money - a bit over 19 million lei, was lent to Moldova by the International Development Association, part of the World Bank, to respond to the challenges linked to the COVID-19 pandemic.

An investigation by the Competition Council showed that, in 2015, Medeferent "refused without reasoning" to deliver a medication ordered by the Oncology Institute. Medeferent was fined about 140,000 lei. Although the company challenged the fine in a court of law - claiming that no laws had been violated and the ordered medicine had arrived to the Oncology Institute, in the end the Supreme Court of Justice has ruled in favor of the Competition Council.

According to the National Bureau of Statistics, in 2018, the company reported 32 million lei in sales and 7.5 million lei in losses. In 2019, the company's sales revenues decreased to about 27 million lei and losses down to 5.6 million lei.
Ruseni village, Anenii Noi
Romanesti village, Straseni
Alexandru Slusari
politician
Vladimir Plahotniuc
politician
Copyright © 2019 Rise Moldova
Comunitate de jurnaliști, programatori și activiști.