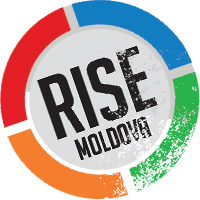 Profile updated: 30.10.2020
Date founded : 26.02.2013
Country: Republic of Moldova, city of Balti
It was founded by Socialists Iuri Vitneanski and Alexandr Nesterovschi, with the latter acting as its administrator. The company is based in the city of Balti and operates under its commercial name: Relax Tur Travel Agency.

At the 2014 parliamentary elections, Alexandr Nesterovschi earned a seat in the Parliament but continued to run the firm. In 2017-2018 he earned more than 25,000 lei in dividends from tourism services.

The parliamentarian withdrew from this position only in 2020 as a reaction to an investigation published by RISE Moldova ("Un-hidden jobs of businessmen-turned-lawmakers") and a probe by the National Integrity Authority. The agency's manager, Elena Palagniuc, took over as the new administrator.

According to official statistics, in 2017 Fama Glamosa SRL posted sales of 780,000 lei and in 2018 the sales soared to more than 2 million lei. The profit was rather modest - in fact, the firm reported losses of 75,000 lei in 2017 and some 2,000 lei in profit next year.
Zinaida Greceanii
politician
Otilia Dragutanu
businesswoman
Copyright © 2019 Rise Moldova
Comunitate de jurnaliști, programatori și activiști.