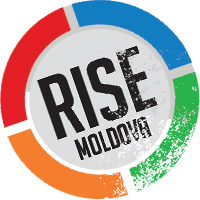 Profile updated: 10.10.20
Date founded : 30.05.1996
Country: Republic of Moldova, Chisinau
DAAC Hermes SA is a group of companies that claims to be the largest importer of motor vehicles in Moldova. It is also the car dealer of world-famous brands such as Jaguar, Land Rover, Volvo, Skoda, Ford, Mazda, Renault, Dacia, Nissan, Suzuki.

Founded and controlled by Vasili Chirtoca and his family, the company appears as a full or majority owner in the largest companies in the group: DAAC Autosport, DAAC Autotest, DAAC Auto. In fact, the DAAC Hermes group includes more than 40 companies. Aside from machine building and manufacture of cosmetics and perfumery, it runs businesses across a wide range of trades: agriculture, repairs and servicing of agricultural machinery, storage and processing of cereals, management of real estate, services, software and IT development.

The total turnover of the group exceeds three billion lei. It is also known as an earner of expensive contracts from the government, supplying cars and IT products to various public institutions.

A 2004 investigation by the newspaper Timpul into the acquisition of Skoda cars by the government of Vasile Tarlev determined DAAC Hermes to sue the publication for half a million dollars and 20 million lei. A court ordered the sequester of Timpul's assets and blocked its accounts - crippling the newspaper. The judge awarded victory to DAAC Hermes but the Supreme Court of Justice overruled this decision and ordered a re-evaluation of damages. It found that the financial claims were "excessive" and that demanded a sort of punishment that could not jeopardize the survival of the publication.
Alexandru Slusari
politician
Copyright © 2019 Rise Moldova
Comunitate de jurnaliști, programatori și activiști.