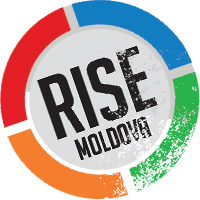 Profile updated: 31.05.2021
Vasile Secrieru
politician
Date of Birth: 15.01.1988
Citizenship: Republic of Moldova
Vasile Secrieru has worked in the public sector only during the past ten years. He started in 2010 as a labor specialist at the Falesti town hall, and then as an economist there. In 2014 he was hired as a public controller at the Auditors Court, and three years later he was promoted to the post of senior public auditor.

Mr. Secrieru quit the Auditors Court in 2019 and got employed in the Parliament as an aide to Socialist MP Vladimir Mizdrenco, who just won a seat in the February 2019 parliamentary elections in the Riscani uninominal constituency.

In the October 2019 local elections, Vasile Secrieru ran for a seat in the Riscani district council as the number 8 candidate on behalf of the Moldovan Socialists Party (PSRM). Officially, he is not a PSRM member, describing himself just as "a supporter". Once elected, he earned the support of his party fellows and the ACUM bloc (Dignity and Truth Platform + Action and Solidarity Party) to become the chairman of the Riscani district council.

Since he submitted his first declaration of revenues and properties in 2015 to the National Integrity Authority, Mr. Secrieru has reported six motor vehicles, of which five he owned personally. The value of those cars was largely underestimated in official filings compared to their market price. For example, a Toyota RAV4 made in 2006 was priced at 10,000 lei. The public serviceman explained like this: "Well, the car is pretty old. Not sure, perhaps a 2006 model. It wasn't a two-year-old Mercedes or BMW." He currently drives a 2010 Dacia Duster that costs 90,000 lei, according to his own estimate.

Vasile Secrieru indicated in his official biography that he holds a degree in economic sciences and completed four master's programs, in law and economics, at four different universities in Moldova and Romania.

aide to Socialist MP Vladimir Mizdrenco
Cooperative-Trade University of Moldova
public controller, senior public auditor
head of the Economics Department
labor specialist, economist
Total: 600,00 EUR
179.158,95 MDL
Total: 825,00 EUR
208.251,81 MDL
Total: 225,00 EUR
126.840,35 MDL
Value: 17.013,00 MDL
Area: 5,1 mp
Ownership: 100%
Alexandru Slusari
politician
Copyright © 2019 Rise Moldova
Comunitate de jurnaliști, programatori și activiști.