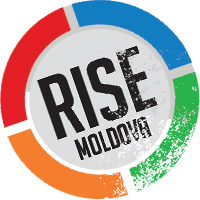 Profile updated: 20.02.22
Date of Birth: 05.03.1961
Place of Birth: Sadova village, Calarasi district
Citizenship: Republic of Moldova
In 1981, Stefan Bolea got hired in the Soviet-type collective farm Sadova, a name shared with the native village. He first worked as a specialist for youth and sports affairs, and later as a supervisor of the farm's motor park. According to his CV, in 1996 Mr. Bolea founded an individual farm and worked as its manager.

In 2014, Mr. Bolea ran for a seat in the parliament as part of the team of the Moldovan Socialists Party (PSRM), as the 47th candidate on its list. PSRM yet could grab only 25 seats.

In 2015, he got elected as a local and district councilor in Calarasi, still representing PSRM. During the 2019 general local elections, he was the party's number one candidate in the same district and renewed his mandate in the district council. Shortly after the elections, he earned the majority votes to take over as chairman of the Calarasi District Council.

In an electoral poster that PSRM printed for the February 2019 parliamentary polls, Stefan Bolea was pictured as a graduate from the Moldovan State Agricultural University (UASM). He was competing to represent the Calarasi constituency. Ziarul de Garda, an investigative newspaper, found that Mr. Bolea never studied at UASM and generally had not completed any higher education level. The candidate told journalists over the phone that the information in that poster was true, but the CV he has sent to RISE Moldova contains no reference to UASM.

Calarasi District Council
Calarasi District Council
Calarasi District Council
Sadova Collective Farm, Calarasi District
coordinator of the car park
Sadova Collective Farm, Calarasi District
specialist in the field of youth and sports
chairman of Calarasi Branch
4 agricultural land plots
Value: 17.000,00 MDL
Area: 0.8551 ha
Ownership: 100%
Value: N/A
Area: 80 m.p.
Ownership: 100%
Copyright © 2019 Rise Moldova
Comunitate de jurnaliști, programatori și activiști.