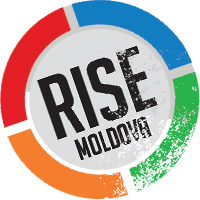 Profile updated: 16.02.23
Date of Birth: 17.03.1974
Place of Birth: Donduseni, Republic of Moldova
Citizenship: Republic of Moldova
Dorin Recean graduated from the Moldovan Academy of Economic Sciences, the specialty of management of international economic relationships, and later earned a master's degree from the Belgian branch of Newport University in the USA, according to his official CV.

For seven years, he worked at the Agency for Enterprise Restructuring and Post-Privatization Technical Assistance (ARIA), as a project manager and chief of program. For one year, he acted as the marketing and sales manager at the telecommunication company TeleMedia Group (now Orange Systems), and then, for almost another seven years, Mr. Recean took over as the managing director at Milenium Grup concern, a firm in the area of financial leasing, market research, and business consultancy.

Between January 2010 and July 2012, Dorin Recean held the position of deputy minister for information technology and communications. His next job was the minister of interior affairs in the cabinet of Vladimir Filat 2. Interestingly, he was sworn in at the same ceremony with Maia Sandu - then education minister - who is now the president of Moldova.

In February 2013, during his tenure as interior minister, Mr. Recean got caught in a public scandal when the media learned of a secretly-tapped phone conversation with Nicolae Vicol, chief of the Fiscal Service at that time. In that conversation, the minister harshed the fiscal manager over alleged wrongdoings by Mr. Vicol's subordinates. In one particular portion of the record, Mr. Recean says: "...I did ask you one thing - if issues arise, call them in and I'll smash their heads against the asphalt... while you'll watch."

Dorin Recean has never explained himself about the persons he'd meant. The conversation was leaked in the context of a criminal proceeding against Nicolae Vicol, whose phone conversations were intercepted by the police. Mr. Recean later said the leakage occurred at the order of Moldovan oligarch Vladimir Plahotniuc. The latter at that time was in an open conflict with prime minister Vladimir Filat and was doing his best to discredit the government during police investigations into a number of frauds at state-run enterprises.

In November 2014, the cabinet of Iurie Leanca held a secret session that decided to give its backing for state guarantees in return for a 9.5-billion-leu loan from the central bank to three bankrupt banks that had just been robbed out of a total of 1 billion dollars (Savings Bank, Social Bank, Unibank). During that session, Dorin Recean pointed out a number of vulnerabilities in the proposal. "If I know that the proposal is approved, I could walk in the bank, take a loan, deposit the money, and send it to offshore...," exemplified Mr. Recean to his colleagues. He asked for a protection mechanism (which was never implemented).

After the resignation of the Leanca government, between 2015 and 2022, Dorin Recean worked in the private sector as a data analysis and information consultant. His latest job before returning to the public service was in Alaco Limited, a British business intelligence firm.

Since February 2022, for one year, Dorin Recean served as an advisor to President Maia Sandu on defense and national security, and as the secretary of the Supreme Security Council.

In the business area, he owns 10% of US Food Network SRL, which runs a number of KFC fast-food restaurants in Chisinau. In 2021, this firm reported 52.79 million lei in sales and a 5.3-million-leu profit. Mr. Recean's dividend amounted to almost 717,000 lei.

He also owns 50% in Performa SRL, a trading and intermediary firm founded in 2015. In 2021, it posted almost half a million lei in sales and more than 100,000 lei in post-tax revenues. As of February 2023, Performa SRL owed almost 15,000 lei to the state.

The new premier is also a 50% business partner at Delta Consulting SRL, a business consultancy and management firm. It reported no revenues in 2021.

In all three firms, Dorin Recean is associated with Traian-Catalin Giosan, the managing director of the media joint-stock company Pro Digital SRL, which runs the television channel PRO TV Chisinau.

The prime minister's wife Stela Recean is an audit and bank supervision specialist. Since 2018, she holds the seat of deputy chairwoman of the Managing Board of Moldova Agroindbank (Maib), the largest private bank in Moldova.


The Presidency of the Republic of Moldova
presidential adviser on national defense and security
Ministry of Interior Affairs
Ministry of Information Technologies and Communications
Agency for Enterprise Restructuring and Technical Assistance
consultant, project manager, program director
marketing and sales director
Total: 26.015,00 EUR
5.964.928,30 MDL
9.362,00 USD
Value: 5.000,00 EUR
Area: 1200 mp
Ownership: 100%
Value: 55.000,00 EUR
Area: 97 mp
Ownership: 100%
Value: 16.451,00 MDL
Area: 16 mp
Ownership: 100%
Value: 15.400,00 MDL
Area: 1,272 ha
Ownership: 100%
Value: 913.575,00 MDL
Area: 271,4 mp
Ownership: 100%
Value: 46.281,00 MDL
Area: 0,0423 ha
Ownership: 100%
Value: 73,00 MDL
Owner: spouse
Total: 107.433,10 EUR
1.373,00 GBP
1.198.611,73 MDL
537,94 RON
29.217,58 USD
Corneliu Furculita
politician
Constantin Botnari
politician
Copyright © 2019 Rise Moldova
Comunitate de jurnaliști, programatori și activiști.