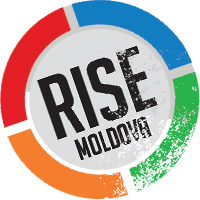 Profile updated: 01.04.22
Yaroslav Nilov
Russian politician
Date of Birth: 20.03.1982
Place of Birth: Chisinau city, Municipality of Chisinau
Citizenship: Russian Federation
A graduate from the Moscow Energy Institute, Yaroslav Nilov has been busy politically, especially as a representative of the Russian Liberal Democratic Party (LDPR), which was led by the eccentric Russian politician Vladimir Zhirinovsky. Currently, Nilov is a member of the party leadership.

During 2007-2011, a period when Mr. Zhirinovsky acted as a deputy speaker of the State Duma – the lower chamber of Russia's parliament, Mr. Nilov was his aide. He later worked as a personal secretary for the party boss and since summer 2011 he headed the apparatus of the LDPR faction. The party fielded Mr. Nilov as a candidate at the parliamentary elections in 2003 and 2007, but it was only in 2011 when Yaroslav Nilov made his way into the Duma session hall.

In the period 2012-2016, Mr. Nilov was the chairman of the Duma Committee for Nongovernmental and Religious Organizations, and after the 2016 polls, he led the Duma Commission for Labor, Social Policy, and Veterans Issues.

Yaroslav Nilov has expressed on several occasions his support for the breakaway Transnistrian region in eastern Moldova, even stating that LDPR regarded it as an "independent state."

In February 2022, he cast his vote in favor of a Duma resolution that called on President Vladimir Putin to recognize the Donetsk and Luhansk "republics" in eastern Ukraine as independent nations, undermining this way the territorial integrity of Ukraine. His name appears in the sanctions list of the European Union, the United States, and other countries.

State Duma, Russian Federation
State Duma, Russian Federation
Russian Liberal Democratic Party
Value: N/A
Area: 60,2
Ownership: 100%
Value: N/A
Area: 86,5
Ownership: 100%
Value: N/A
Area: 78,8
Ownership: 100%
Owner: family member
Vladimir Andronachi
politician
Copyright © 2019 Rise Moldova
Comunitate de jurnaliști, programatori și activiști.