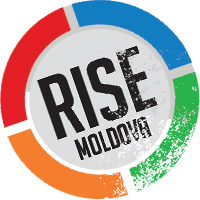 Profile updated: 10.08.2021
Adela Raileanu
politician
Date of Birth: 16.09.1975
Place of Birth: Tirsitei village, Telenesti district
Citizenship: Republic of Moldova
Adela Raileanu is a career journalist and for six years (2004-2010) she was in charge with the national television station Moldova-1 as its managing director.

Before the 24 February 2019 elections, which secured her a seat in the bench of the Socialists Party (PSRM) faction, Mrs. Raileanu had worked as the executive manager of NTV Moldova, a station affiliated to PSRM via
Exclusiv Media SRL. The latter is a firm controlled by her Socialist colleague Corneliu Furculita that was reported to have received clandestinely 30 million lei from Russia a few months ahead of the 2016 presidential elections. The money reportedly played a major role in letting Socialist leader Igor Dodon win the competition for the top job.

Mrs. Raileanu had earlier supported the Moldovan Party of Communists (PCRM) and her name even appeared in a list of Communist candidates for the November 2014 parliamentary polls. She was also active in the PCRM press service. Adela Raileanu told RISE Moldova that she was never formally employed by PCRM and she had rather acted as a volunteer. During 2010-2015, Mr. Raileanu was the managing director of Noile Idei Televizate SRL, a firm that owned a Communist-affiliated station called NIT TV. The latter was stripped of its operating license in 2012 for breaching the code of conduct.

In 2008 Adela Raileanu received a "Civic Merit" medal from Communist President Vladimir Voronin and ten years later the Socialist President Igor Dodon – a former economy minister in the Communist government – awarded her the "Honored Person distinction".

State company Teleradio-Moldova
commentator, head of TV News Department
State company Teleradio-Moldova
State company Teleradio-Moldova
presenter, Radio Moldova News
State company Teleradio-Moldova
editor of Radio Moldova International
Noile Idei Televizate SRL
Total: 269.017,42 MDL
0,45 USD
Total: 100.988,58 MDL
0,45 USD
Value: 450.586,00 MDL
Area: 67.4 mp
Ownership: 100%
Value: 24.000,00 MDL
Area: 46.1 mp
Ownership: 100%
Corneliu Furculita
politician
Alexandru Slusari
politician
Vladimir Plahotniuc
politician
Copyright © 2019 Rise Moldova
Comunitate de jurnaliști, programatori și activiști.