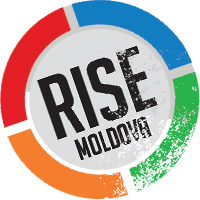 Profile updated: 06.09.21
Alexandru Botnari
politician
Date of Birth: 27.02.1969
Place of Birth: village of Loganesti, Hincesti district
Citizenship: Republic of Moldova
Alexandru Botnari had served as the mayor of the city of Hincesti for almost 16 years. Between 2003 and 2009 he ran for the job as an independent candidate and then joined the Moldovan Democratic Party (PDM).

In 2011, the Court of Auditors found that during his service as a mayor, Alexandru Botnari had rented a luxurious brand car Audi Q7 from a municipality-run space design company, Amen-Ver, without paying any costs. Between 2009 and 2011 the city paid more than 223,000 lei for maintenance of this car, but reported this amount as outdoor space design expenses.

During the period 2016-2018, when Mr. Botnari still worked as the mayor of Hincesti, a firm called Petrocub&Co SRL, where he was a co-founder, earned more than 2.5 million lei in municipal contracts at various public auctions. Two of those contracts worth 336,000 lei were awarded by the city's mayoralty, which Mr. Botnari headed by the way. "It's been for two years since I have nothing to do with Petrocub&Co SRL. The last 8% share in my possession I have donated to my son. I had owned 56% of that firm before serving as a mayor," Mr. Botnari told RISE Moldova.

At the February 2019 parliamentary election Alexandru Botnari stood as a Democratic Party (PDM) candidate in the Hincesti constituency #38. He defeated his ACUM opponent Grigore Cobzac by 3,499 votes and secured a seat in the Moldovan Parliament.

At the October 2019 local elections Alexandru Botnari signed up again for the mayor's seat in Hincesti on behalf of PDM. He captured more than 52.8% of the voter support in the second round, defeating the ACUM candidate Marcel Petrusan, who earned around 47%.

member of the Parliament, Democratic Party
Association of Mayors of Moldova
Value: 29.214,00 MDL
Area: 55,4 mp
Ownership: 100%
Value: 349.013,00 MDL
Area: 101.6 mp
Ownership: 100%
Value: 0,00 MDL
Area: 0,077 ha
Ownership: 100%
Vlad Batrincea
politician
Copyright © 2019 Rise Moldova
Comunitate de jurnaliști, programatori și activiști.