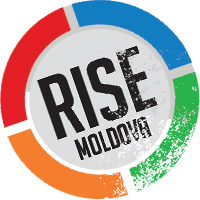 Profile updated: 07.10.2019
Reghina Apostolova
politician
Date of Birth: 15.09.1951
Citizenship: Republic of Moldova
She began her teacher's career at the former Russian School № 14 in Chisinau, which is currently the Theoretical Lyceum "Natalia Gheorghiu", where she has taught geography and served in administrative posts - as deputy principal and then principal.

Between 1999 and 2007, in parallel with her pedagogic activity, Mrs. Apostolova held a seat in the Chisinau Municipal Council on behalf of the Party of Communists. In 2007 she acted for seven months as the interim praetor of Riscani District of the capital. That year President Vladimir Voronin, leader of the party, awarded her the order Labor Glory.

The name of Reghina Apostolova captured the public opinion in May 2015, at the time the first Kroll Report on the 2014 Bank Fraud was released. The international audit found that Mrs. Apostolova was in control of 4.75% shares in Unibank, one of the three Moldovan banks involved in the 13.7-billion-lei fraud. She had purchased the shares with cash borrowed from a British bank and another Moldovan bank.

After the 2015 local elections, when Ilan Shor, the key suspect in the fraud, convicted to a 7-year-and-6-month prison term by a court two years later, got elected as the new mayor of Orhei, a city in central Moldova, Mrs. Apostolova earned the seat of deputy mayor. Meanwhile she joined the Shor Party and was elected chief of the party's veteran wing.

In the new 2018 local elections Mrs. Apostolova was the Shor Party's candidate for the office of mayor-general of the Moldovan capital but she got expelled from the race after a court had found that her campaign was using foreign money - a situation that is prohibited by Moldovan laws.

At the parliamentary elections in February 2019, Reghina Apostolova secured herself a seat on behalf of the Shor Party. She had tried to enter the Parliament through the uninominal constituency №28 Chisinau (Riscani District) where she emerged fourth behind Socialist, ACUM, and Democratic candidates; she only succeeded thanks to the party lists.

On September 16, 2019, her fellow lawmakers approved of a formal request from the prosecutor-general and stripped Reghina Apostolova of her immunity. She was detained the same day by the National Anticorruption Center and questioned over her role in the bank fraud.

member of the Parliament, Shor Party
"Natalia Gheorghiu" Lyceum
Riscani district Praeture
Chisinau Municipal Council
Russian secondary school no. 14 / "Natalia Gheorghiu" Lyceum
geography teacher, deputy principal, principal
Russian secondary school no. 14
member, chairwoman of the Veterans Organization
Value: 541.395,00 MDL
Area: 93,7 mp
Ownership: 50%
Value: 16.877,00 MDL
Area: 0,0681 ha
Ownership: 100%
Value: 300.000,00 MDL
Area: 53 mp
Ownership: 100%
Value: N/A
Area: 0,0756 ha
Ownership: 100%
Vladimir Andronachi
politician
Copyright © 2019 Rise Moldova
Comunitate de jurnaliști, programatori și activiști.