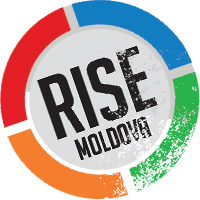 Profile updated: 23.12.19
Citizenship: Republic of Moldova
Nicolae Corcea has been acting as a judge since 2012, the year he got employed at the Singerei Court for five years. He never served the entire mandate there though, because two years later the chairman of the Central Court in the capital, Ion Țurcan, lobbied for his transfer to Chisinau and the High Council of Magistrates (CSM) approved of a six-month assignment - which later has been extended repeatedly.

Twelve months upon arrival in the capital, Mr. Corcea earned a noticeable public profile by satisfying a part of the claims which had been filed by Finpar Invest SRL, a company affiliated to oligarch Vladimir Plahotniuc, in a legal row against the Chisinau Municipal Council. Finpar Invest SRL was planning to build a hotel on the site of a popular cafe (Guguta), which happened to be neighbor of the Parliament complex. Mr. Corcea in his ruling turned down Finpar Invest's request to oblige the city authorities to change the cafe's status as a property that cold be privatized - at the same time he gave green light to Finpar Invest to decide how tall the future hotel would be. The Court of Appeals later cut short the company's appetite for height.

On 5 February 2018 the justice minister at that time, Alexandru Tănase, asked CSM to hold Nicolae Corcea accountable for a decision to keep a suspect under arrest beyond the term provided by law, but the latter rejected his request.

Mr. Corcea is also known as one of the investigative judges who had authorized the tapping of opponents to the regime of the Democratic Party leader Vladimir Plahotniuc, as readers can learn from RISE Moldova's investigation "Ministry of Interceptions." Among those under surveillance was Andrei Năstase, leader of the Dignity and Truth Platform.

Center District Court, Chisinau
Total: 13.022,30 EUR
251.882,92 MDL
1.000,00 RON
21,44 USD
Total: 30.040,21 EUR
401.723,30 MDL
9.518,58 USD
Value: N/A
Area: 84,2 mp
Ownership: 1/6
Value: 85.000,00 MDL
Owner: spouse
Value: 80.000,00 MDL
Owner: spouse
Total: 6.053,01 EUR
27.134,53 MDL
700,00 RON
Vladimir Andronachi
politician
Vladimir Plahotniuc
politician
Copyright © 2019 Rise Moldova
Comunitate de jurnaliști, programatori și activiști.