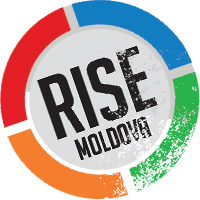 Profile updated: 17.02.2020
Angela Motuzoc
prosecutor
Date of Birth: 04.04.1978
Place of Birth: Elizaveta village, Balti municipality
Citizenship: Republic of Moldova
Angela Motuzoc has graduated from the Free International University of Moldova and joined the law-enforcement authorities in 2000, as an interim aide to the prosecutor of the Ciocana District of Chisinau.

Three years later she was promoted to staff senior prosecutor at the Prosecution Office of the capital. In 2016 Mrs. Motuzoc held the post of interim deputy to the chief prosecutor of the capital and next year she earned the formal appointment to this job.

In January 2018 Angela Motuzoc was elected as the chair of the High Council of Prosecutors, convincing nine out of ten colleagues to trust her the top administrative post.

High Council of Prosecutors
Chisinau Municipality Prosecutor's Office
superior prosecutor of the section, prosecutor, acting deputy, prosecutor's deputy
Ciocana Prosecutor's Office, Chisinau
interim aide, prosecutor's aide
Value: 155.250,00 MDL
Area: 90,9 mp
Ownership: 100%
Value: 101.014,00 MDL
Area: 104,6 mp
Ownership: 1/4
Owner: spouse
Constantin Botnari
politician
Copyright © 2019 Rise Moldova
Comunitate de jurnaliști, programatori și activiști.