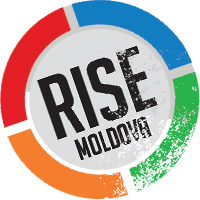 Profile updated: 28.02.2020
Date of Birth: 09.09.1962
Citizenship: Republic of Moldova, Ukraine, Russian Federation
He is a co-founder of Sheriff SRL, a Tiraspol-based firm that is the central pillar of the Sheriff Holding - a group of companies that controls the economy of the unrecognized Transnistrian republic in eastern Moldova. This business empire is active in virtually all sectors: import and retail of food, auto vehicles, fuels, medicines; production and export of spirits; hotel services; fixed-line and mobile phone communication; internet providing; banking; insurance; media; and press. It is the largest tax payer to the budget of breakaway Transnistria.

Aside from the Sheriff empire in the breakaway enclave, Victor Gusan has also founded companies in the Moldovan jurisdiction, in Ukraine, in a number European Union countries, and in offshore territories. He made use of IDs issued by Moldova, Ukraine, and Russia.

At the beginning of 2000 Victor Gusan and his Sheriff partner Ilya Kazmaly founded in Chisinau a company called Iunitel-Grup SRL, active in the telecom sector. Four years later Mr. Kazmaly was replaced in this company by Ivan Ghecev.

In the same 2004 Mr. Gusan and his new business partner Ghecev founded in "mainland" Moldova a company called Business Market SRL. In 2008, the latter was taken over by the Cypriot offshore firm Chanderia Investments Ltd. Chanderia in turn is a daughter firm of Fuscello Ltd., another Cypriot offshore firm, which Mr. Gusan and Mr. Kazmaly used to control from the posture of managing directors. For the year 2012, for example, as a result of cigarette wholesale, Business Market SRL posted profits exceeding 480 million lei or some 40 million US dollars. The company was later sold to Alexandr Bilinkis, co-owner of Molpdresa (a large kiosk chain in the Moldovan capital), and Mihail Aizin, co-owner of the supermarket chain Fidesco.

In 2004, Mr. Gușan and Mr. Kazmaly reached for the British Virgin Islands where - as Russian citizens, became founders or managers in six offshore companies: Vanora Financial Ltd., Mentor Financial Ltd., Civilpark Ltd., Minos Marketing Ltd., Palac Trading Ltd., and Morganton Investments Ltd. According to the papers in possession of RISE Moldova, two of these firms (Minos Marketing and Morganton Investments) accounted in 2015-16 for dozens of financial operations with entities in the Baltic States, Great Britain, and Cyprus. They spent more than 200 million dollars via Agroprombank in Tiraspol, which is part of the Sheriff group.

The Ukrainian official business register says that in early 2016 Victor Gusan was one of the final beneficiaries of the Ukrainian mobile phone operator Intertelecom. In March 2020 Ilya Kazmaly and Daria Kazmaly, and a man named Viktor Ukrainetz were the new beneficiaries. As hostilities in 2016 continued in eastern Ukraine between the government troops and Russia-aided secessionist militias, Ukraine's security service SBU began investigating the connections between Intertelecom and a suspected interception of mobile phone calls in favor of the Russian military.

Vladimir Plahotniuc
politician
Copyright © 2019 Rise Moldova
Comunitate de jurnaliști, programatori și activiști.