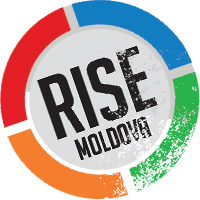 Profile updated: 30.03.2020
Vadim Krasnoselsky
politician
Date of Birth: 14.04.1970
Place of Birth: Chita region, Russian Federation
Citizenship: Ukraine, Russian Federation
In December 2016, Vadim Krasnoselsky became the president of the unrecognized Transnistrian republic (or Transnistria). Until then he had acted as the chairman of the local parliament, known as the Supreme Council (Verkhovny Sovyet).

Mr. Krasnoselsky had pursued two different paths in education: he graduated in 1993 from the High Military School for Missiles Command in Kharkiv, Ukraine, and in 2000 from the Law School of the Shevchenko State University in Tiraspol, Transnistria.

He spent much of his career in the Transnistrian interior affairs authority, which he led in 2007-2012. Until 2007 he had acted as the chief of interior affairs in the city of Bender.

Between 2012 and 2015 Mr. Krasnoselsky worked as an adviser to the head of the managing board of Interdnestrkom - Transnistria's mobile phone operator that is controlled by Sheriff, the largest business group in the enclave.

In the 2016 "presidential elections" in the region, which is ruled with an iron fist via Russia's proxies, Vadim Krasnoselsky competed for the top job with banners using the name of the United Russia party. On one of these, Russian singer Joseph Kobzon, a Putin loyal, appeared next to the candidate with calls to vote Mr. Krasnoselsky. Mr. Kobzon told reporters he didn't know personally the candidate and regretted that his name was used in Transnistrian politics.

During 2007-2014 Vadim Krasnoselsky was in a Moldovan international manhunt list for his role in denying Moldovan citizens in the separatist enclave the right to take part in the 2007 local elections in the village of Corjova, Dubasari District. Yet this fact posed no obstacles to Mr. Krasnoselsky, at that time the minister of interiors, to cross freely the Moldovan-Ukrainian border, a 2019 RISE Moldova investigation shows.

The Presidency of Transnistria
Supreme Council of Transnistria
Ministry of Internal Affairs of Transnistria
Ministry of Internal Affairs of Transnistria
Interdnestrcom-Transnistria
advisor to the chairman of the Board of Directors
Vlad Batrincea
politician
Copyright © 2019 Rise Moldova
Comunitate de jurnaliști, programatori și activiști.