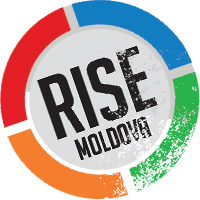 Profile updated: 26.05.20
Citizenship: Republic of Moldova
Galina Stratulat has been acting as a judge since 1989, the year she started a career of magistrate at the Buiucani District Court in Chisinau. In 2001 she advanced to the Court of Appeal and in 2003 she was promoted to the Supreme Court of Justice.

In April 2015, Mrs. Stratulat was one of the magistrates who obliged the Government to pay more than 14 million lei to Basconslux SRL, a construction company, to cover the costs of the demolition of the Republican Stadium in the capital in 2007. The company had performed the service on a contract awarded without public tender. In this regard, former Finance Minister Maria Caraus filed a complaint in August 2015 with the Higher Council of Magistrates. The latter found that the justice panel that had examined the case violated the laws on doing justice.

According to the Jurists for Human Rights, a nonprofit, the European Court of Human Rights has reviewed ten decisions issued by Moldovan panels that included Galina Stratulat among the deliberating judges.

Court of Appeal of Republic of Moldova
Buiucani District Court, Chisinau
Riscani District Court, Chisinau
Total: 838,98 EUR
1.703.368,00 MDL
Total: 613,04 EUR
519.130,56 MDL
Total: 962,46 EUR
495.706,54 MDL
Total: 564,00 EUR
790.892,00 MDL
Value: 1.520.836,00 MDL
Area: 169,82 mp
Ownership: 100%
Owner: possession
Value: 140.589,00 MDL
Area: 59,5 mp
Ownership: 1/2
Value: 567.387,00 MDL
Area: 95,5 mp
Ownership: 100%
Value: 150.000,00 MDL
Owner: spouse
Total: 51.133,98 EUR
515.674,00 MDL
Vladimir Andronachi
politician
Copyright © 2019 Rise Moldova
Comunitate de jurnaliști, programatori și activiști.