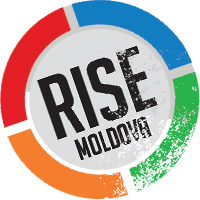 Profile updated: 29.06.20
Date of Birth: 28.07.1974
Place of Birth: city of Nisporeni, Nisporeni district
Citizenship: Republic of Moldova
His career began at a private company, as a legal consultant. Upon his graduation from the law department of Moldova's ULIM Free International University, Vitalie Pirlog got hired as a senior consultant at the Document Service of the Presidential Administration.

Between 2001 and 2006 Mr. Pirlog acted as Moldovan Government's representative at the European Court of Human Rights and head of the Ministry of Justice's international affairs and European integration department. In September 2006 he was appointed the minister of justice and stayed in that post until September 2009, when the Communists lost power to the European Integration Alliance. For one day he acted as the interim prime minister following the resignation of Zinaida Greceanii.

Vitalie Pirlog returned to the private sector, working as a lawyer, and continued to claim public posts. In 2012, for instance, he applied to compete for the post of prosecutor-general, just to have his candidacy turned down in the Parliament. In November 2010 and November 2014 parliamentary elections his name appeared in the candidate list of the Communists Party, which didn't capture enough votes to give Mr. Pirlog a seat.

In December 2017, his party fellow Oxana Domenti resigned from the Parliament and he was next in line to replace her, but ultimately he chose to accept his appointment as director of the Information and Security Service (SIS). He held this job for just two months, opting out in favor of chairmanship in the Interpol's Files Control Commission in March 2017.

Security and Intelligence Service
Commission for the Control of INTERPOL's Files
deputy director of the Government Agent and International Relations Department
Representative of the Government at the ECtHR
Presidency of the Republic of Moldova
senior consultant at the Document Service
Investors Protection Agency
president of Arbitration Court
Law office MGS Legal Consulting
Alliance for Justice and Human Rights
Value: 665.964,00 MDL
Area: 179 mp
Ownership: 100%
Value: N/A
Area: 0,0262 ha
Ownership: 100%
Alexandru Slusari
politician
Otilia Dragutanu
businesswoman
Copyright © 2019 Rise Moldova
Comunitate de jurnaliști, programatori și activiști.