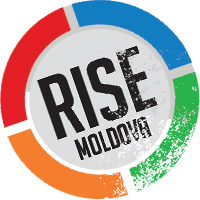 Profile updated: 25.10.2021
Nichita Turcan
politician
Date of Birth: 07.03.1990
Citizenship: Republic of Moldova
A specialist in information technology and chief IT manager at the Socialists Party (PSRM), Nichita Turcan is one of the youngest members of the Moldovan Parliament. Before getting there, he had acted as a member of the Municipal Council of the capital.

In 2018 he was elected to the national board of PSRM. Mr. Turcan is one of the founders and leaders of pro-Russia Young Guard, an affiliate to PSRM.

Chisinau Municipal Council
Socialists Party of Republic of Moldova
member of the national board
head of the external relations Department
member of the national board
Value: 428.864,00 MDL
Area: 67,7 mp
Ownership: 100%
Zinaida Greceanii
politician
Corneliu Furculita
politician
Vlad Batrincea
politician
Copyright © 2019 Rise Moldova
Comunitate de jurnaliști, programatori și activiști.